Timi Bina by Sharad Dhungel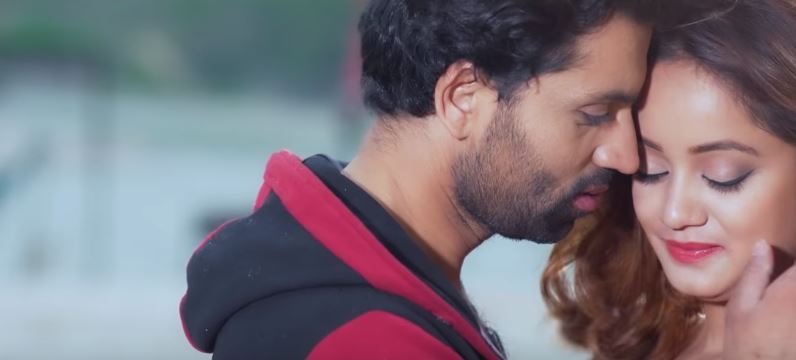 Timi Bina is a new modern song by Sharad Dhungel. The music video features Ranjan and Namrata. Timi Bina music video is directed by Yubraj Waiba. The music video was edited by Nishan Ghimire and was cinematographed by Utsav Dahal.
The music for the song was composed by Deepak Raj Gautam and lyrics was written by Hemant Dhungel. Artists Ranjan and Namrata have given their best performance for this music video. Timi Bina music video shows the romantic love chemistry between Ranjan and Namrata. They are explaining their love and important of themselves between each other. The music video was arranged by Bipin Acharya. When you once listen this song, I am sure you will enjoy it.
The music video is released officially online by Vibes Digital Nepal via Youtube. Hope that you will enjoy this melodious modern song Timi Bina.
Here is the lyrics for Timi Bina:
Timi Bina bachachu bhanau
Sakdena bachna lai
Paraye ko aanglo ma
Sakdena ma hasna lai

Timi Bina bachachu bhanau
Sakdena bachna lai
Paraye ko aanglo ma
Sakdena ma hasna lai
Timi bina sakdena ma
Timi bina ma bachna lai
Timi bina sakdena ma
Timi bina ma bachna lai……

Bachna sakchu sansar
Ma sara khusi ghumayera
Nachna sakchu aago bich
Aafai lai jalayera

Bachna sakchu sansar
Ma sara khusi ghumayera
Nachna sakchu aago bich
Aafai lai jalayera
Sakdena timi sanga tada
Bhaye basnalai
Paraye ko aanglo ma
Sakdena ma hasna lai
Timi bina sakdena ma
Timi bina ma bachna lai
Timi bina sakdena ma
Timi bina ma bachna lai ….

Timro lagi saath juni
Baschu bharu parkhiyera
Timri yaad ma din raat
Bitaula thadpiyera

Timro lagi saath juni
Baschu bharu parkhiyera
Timri yaad ma din raat
Bitaula thadpiyera
Sakdena timi sanga betaka
Paal bhulna lai
Paraye ko aanglo ma
Sakdena ma hasna lai
Timi bina sakdena ma
Timi bina ma bachna lai
Timi bina sakdena ma
Timi bina ma bachna lai
Timi bina sakdena ma
Timi bina ma bachna lai
Timi bina sakdena ma
Timi bina ma bachna lai…………..
Timi bina sakdena ma
Timi bina ma bachna lai