Timi Hidne by Sugam Pokharel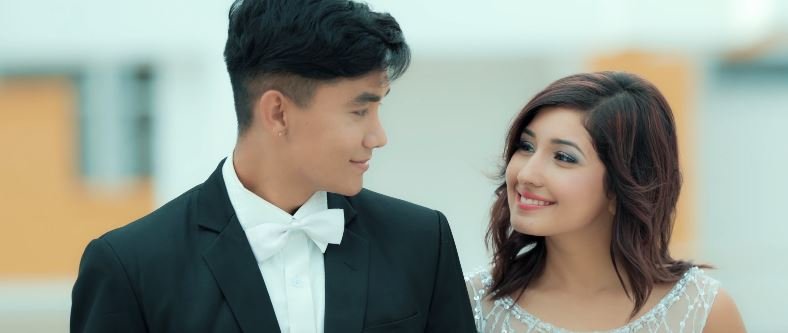 Timi Hidne is new Nepali melodious pop song by Sugam Pokharel. The music video features Aanchal Sharma, Aakash Rai and Bhuwan Khadka. Timi Hidne is a Nepali song which is directed by Bikash Subedi. The music video was edited by Suprim Parajuli and was cinematographed by Anil K Manandhar.
The music for this song is composed by Rajan Timilsina and lyrics was written by Keshav Sharma Belbase. Sugam Pokharel is a playback singer and a music programmer. He is known as one of the best singers of Aadhunik(modern) Nepal. He have a very popular personality in Nepali music industry. The music video features hot actress Aanchal Sharma. Timi Hidne is a love song which shows that there is no limit of depth in love. Once we fall into someone love then we cannot come out from it. When you once listen this song, I am sure you will keep repeating it.
The music video is released officially online by Sugam Pokharel via Youtube. Hope that you will enjoy this pop song Timi Hidne.
Here is the lyrics for Timi Hidne:
Timi Hidne bato haru
Aba hidna chadi diye
Timi mane Sathi sangi
Pheri bhetna Chadi diye
Ridaye ma timro maya ko
Name meti diye meti diye…….

Chati bhari sadai maile
Timrai tasbir koreko theya

Chati bhari sadai maile
Timrai tasbir koreko theya
Ridaye ma timro maya ko
Name meti diye meti diye…….

Hasda bolda hidda sangai
Samjhana ma timi
Nai timi chhau

Hasda bolda hidda sangai
Samjhana ma timi
Nai timi chhau
Ridaye ma timro maya ko
Name meti diye meti diye
Meti diye meti diye…………