Timi Jaha Pani Janchau By Dibya Subba (Audio)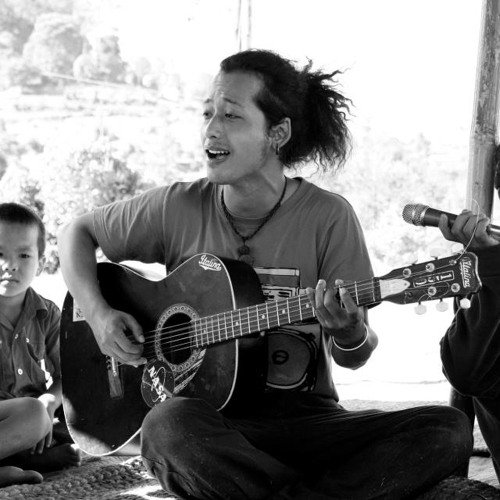 Timi Jaha Pani Janchau is a New Nepali Pop Song by Dibya Subba. Song is full of emotional music and lyrics which describes the willing power of love. Singer from his lyrics and music tries to say that if you love someone deeply and truly then you can feel your love partner anywhere with you.
The music and lyrics for the song was written by Divya Subba. And he himself give this song life by giving his vocal. Dibya Subba is one of the great artist in the Nepalese music industry. He is the well known singers in Nepali music industry, Dibya Subba needs no introduction. He learned guitar and vocal at the age of twelve from his father, whom he considers as his inspiration. This song shows the power and magic of the love that we can feel after fall in love with someone. When you once listen this song, I am sure you will keep chanting it.
The music video is released officially online by LyenOfficial via Youtube. Hope that you will enjoy this melodious pop Song Timi Jaha Pani Janchau.
Here is the lyrics for the song:
Timi Jaha Pani Janchau
Tyeha Ma Pugne Chu
Kewal Yaad Matra Gara
Timro Saathma Hune Chu
Euta Kalpana, Euta Sapana Banera
Timro Aakhama Ma Basne Chu
Timro Aakhama Ma Basne Chu

Timi Haat Matra Failau
Ma Aangalne Chu
Kewal Aawaj Deu
Timro Samu Pugnechu
Euta Chahana
Euta Vawana Banera
Timro Mutuma Ma Basne Chu
Timro Aakhama Ma Basne Chu

Huuhhhhhuuuuuuuuuuhhhhhhh……

Timra Sabai Dukhaharuma
Ma Aafu Linechu
Timro Nayan Vijema
Ma Puchhidine Chu
Euta Sahara Euta Varosa Banera
Jiwan Var Sath Dinechu
Jiwan Var Sath Dinechu

Huhuhunnn Hunnnnnnnn…