Timi Ra Ma By Bartika Eam Rai (Audio)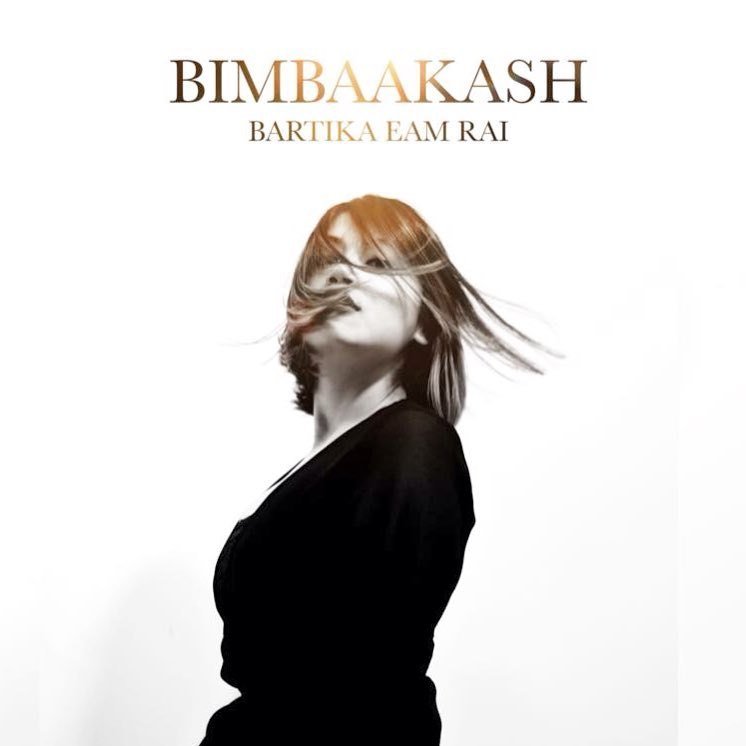 Timi Ra Ma is a new Pop Nepali song by Bartika Eam Rai. This song is taken from her album "Bimbakaash". From song Bartika expressing her internal feeling. Song includes all feelings of loneliness, feelings of loved, feeling of remembering, and numerous other feelings.
The music and the lyrics for this song was done by Bartika Eam Rai. The song was produced and mastered by Diwas Gurung while the audio art was done by Priyanka Bhattarai and Sworup Ranjit. The vocal was given by the singer Bartika herself. She has given her voice to hundreds of songs and give us lots of her creations. At a time when emerging talents of the industry seemingly focus on performing cover songs, she has focused extensively on recording and producing originals, the lyrics of which she writes herself. This song is full of human emotions. When you once listen this song, I am sure you will keep repeating it.
The music video is released officially online by Bartika Eam Rai via Youtube. Hope that you will enjoy this romantic song Timi Ra Ma.
Here is the lyrics for the song:
Sishirma Huri Chalda, Aaganima Basera
Mero Yaad Kati Aayo Hola
Dashaiko Basanalai Batasale Bagauda,
Malai Kati Samjhyou Hola
Sapanabata Biujhiyera,
Aakha Bhari Aashu Boki
Nidari Sanga Binati Garyou Hola
Aasha Ko Jhola Boki,
Sahara Bhitra Jata Tatai,
Kati Din Parkhi Basyou Hola
Yaha Pani Charai Tira Sunyata,
Aasha Le Nithrukkai Bhijeko Cha

Gumsiyeko Rahar Haru
Sachera Timi,
Ajhai Pani Hasdai Chau Arey
Nisasiyeko Sapana Lukayera
Ajhai Pani Timi Bachdaichau Re
Rittiyeko Cha Bhawana Bhanera,
Aafu Sangai Chuto Bolchau Hola
Chahana Haru Badhera, Jhuto Chitra Korera
Manle Manlai Fakayou Aarey
Yaha Pani Samayako Kolahal Ma
Duniya Sangai Rittiyidai Cha

Sishirma Huri Chalda, Aaganima Basera
Mero Yaad Kati Aayo Hola
Dashaiko Basanalai Batasale Bagauda,
Malai Kati Samjhyou Hola
Sapanabata Biujhiyera,
Aakha Bhari Aashu Boki
Nidari Sanga Binati Garyou Hola
Aasha Ko Jhola Boki,
Sahara Bhitra Jata Tatai,
Kati Din Parkhi Basyou Hola