Timi Sustari by Kushal and Kabita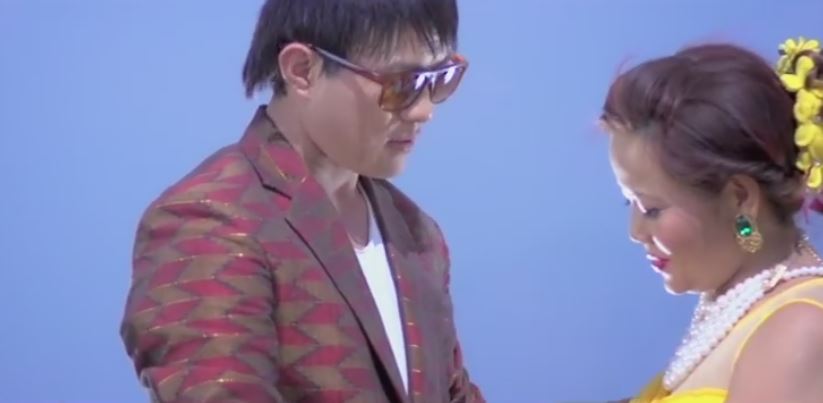 Timi Sustari is a beautiful Nepali aadhunik love song by Kushal and Kabita from album Bhul ma Bhul Bhayo. This song is composed by Dimple Wanem and the music by Suresh Adhikari.
Timi Sustari is officially released online by Music Nepal. The music video features Kushal and Kabita. This is a romantic genre Nepali song full of love words.
Here is a complete lyrics of this song Timi Sustari:
Timi sustari suseldai aaunu
Ma pauju bajaer baschhu

Timi ghumtomaa luker basnu
Ma doli sajaer aauchhu
Ma doli sajaer aauchhu..

Timro nyano sparsa deu
Timro komal  hath deu

Timro nyano sparsa deu
Timro komal hath deu

Mero khusi timi nai hau jivan bhari saath deu
ho….

Timi fulharu sajaer aaunu
Ma chultho banaer baschhu

Subasle timi bharier basnu
Ma maatharu lukaer aauchhu
Ma doli sajaer aauchhu…

Angalo tyo sahara
Bhulera yo sansara

ho..
Angalo tyo sahara
Bhulera yo sansara

Sukha dukha timinai hau mero jiune aadhara
ho….

Timi esari sajiera basnu
Ma aakha lolaera aauchhu
Ma doli sajaera aauchhu

Ma pauju bajaer baschhu

Ma aakha lolaera aauchhu…
Save