Timilai Maya Gare by Aakanshya Basya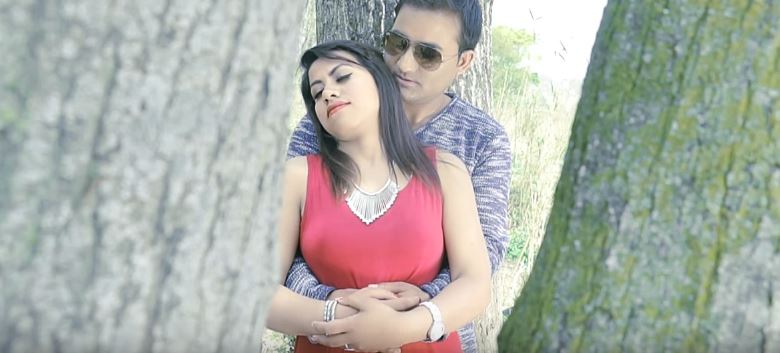 Timilai Maya Gare is a new sentimental modern song from album "Mero Aakanshya". The music video features Kajal Bhattarai, Maheshor Thapa & Gunjan Bhandari. Timilai Maya Gare is a modern song by Aakanshya Basya which is directed by CCR Pokhrel. The music video was cinematographed as well as edited by CCR Pokhrel.
The lyrics as well as music for this song was composed by Aashisn Das. This music video features Kajal Bhattarai. She is beautiful well known model with amazing body structure. The vocal for this song was given by singers Aakanshya Basya. She is a singer with great voice, she has sang many aadhunik songs. Timilai Maya Gare  music video want to deliver the message that don't break the trust of any one. Breaking the trust of other may harm you later and you will be too late to regret that mistake. This music video was presented by Mesana Digital Pvt. Ltd. When you once listen this song, I am sure you will keep tuning it.
The music video is released officially online by Pnp Media Pvt Ltd via Youtube. Hope that you will enjoy this melodious sentimental song Timilai Maya Gare.
Here is the lyrics for Timilai Maya Gare:
Timilai maya gare
Timilai afno nai bhane
Tara timile malae
Todhi diyau
Afno trisna mitayera
Chodi diyau…….

Maela laj manera
Aela sorma janina
Maela ejat garina
Kasai ko dar manera
Afulai sumpi timi bhaera
Timile metayau
Afno piyas samjhera…..

Maela sansar bhane theya
Timilai afno gane theya
Maela maya gare theya
Timilai jiban thanetheya
Timi le malae mutu bhari
Chota diyau
Shamaajha ko agadi
kasto khota diyau
Timilai biswas gare
Timilai chira bhane
Tara timile malae
Birsi diayau
Afno ejat metayera
Chodi diyau…………