Timilai Maya Garera by Pramod Kharel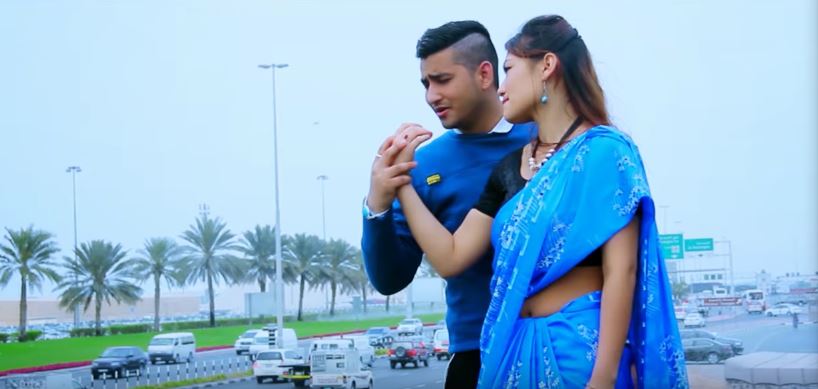 Timilai Maya Garera is a new sentimental song from album "Bishwas". The music video features Dinesh, Barsha and Nabaraj. Timilai Maya Garera is a Nepali song by Pramod Kharel which is directed by Munal Shishir. Timilai Maya Garera music video was Cinematographed by Prabin Ghimire and music video was edited by Amrit Chapagain.
The music of this song was composed by Santosh Pragad and lyrics of this song is written by DB Tamang. Pramod Kharel is a one of the established and much-loved singers in Nepali music industry. Pramod Kharel is a playback singer. His many recorded song are popular. Timilai Maya Garera is a sentimental song. The music video want to alerts for staying awake and for blind trust to anybody. This music video was presented by Bikalpa Creation. When you once listen this song, I am sure you will keep repeating it.
The music video is released officially online by HighlightsNepal via Youtube. Hope that you will enjoy this melodious sentimental song Timilai Maya Garera.

Here is the lyrics of Timilai Maya Garera:
Timilai Maya Garera
Timilai Maya Garera
Bhul gare mutu ma rakhera
Bhul gare mutu ma rakhera
Ashu ko sagar ma dubae
Gayau timi maya marera
Timilai Maya Garera
Bhul gare mutu ma rakhera
Bhul gare mutu ma rakhera….

Malae jhuto jhali bhanau
Chokho maya garda ni
hooo
Malae jhuto jhali bhanau
Chokho maya garda ni
Sakadina bhulna timilai
Sayad afai marda ni
Timilai afno thanera
Bhul gare mutu ma rakhera
Bhul gare mutu ma rakhera….

Timilai hasauna khojhada
Sadai ma runu paryo
hoooo
Timilai hasauna khojhada
Sadai ma runu paryo
Satha timile chodi diyau
Akhir eklai hunu paryo
Timilai mann parera
Bhul gare mutu ma rakhera

Bhul gare mutu ma rakhera
Ashu ko sagar ma dubae
Gayau timi maya marera
Timilai Maya Garera
Bhul gare mutu ma rakhera
Bhul gare mutu ma rakhera…………