Timilai Polne by Pramod Kharel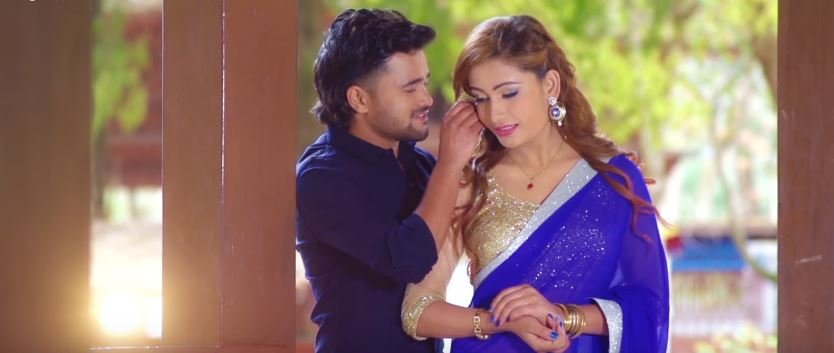 Timilai Polne is a new aadhunik Nepali melodious sentimental pop song by Pramod Kharel. The music video features Sanam Kathayat and Shristi. Timilai Polne is a Nepali song by Pramod Kharel which is directed by Shishir Shrestha. Timilai Polne music video was Cinematographed by Utsav Dahal and music video was edited by Tekendra Shah.
The music of this song was composed by Hom Bahadur Ghale and Lyrics of this song is written by TShiva Palas. Pramod Kharel is a one of the established and much-loved singers in Nepali music industry. Timilai Polne is a romantic love story song. In this song, we can see that love can hold the life of two soul. If any pain occur in one heart than it adversely show the blue print in another heart. Here,  Sanam Kathayat and Shristi shows that they are in deep love with each other because they share their love, pain, happy etc between each other. When you once listen this song, I am sure you will keep repeating it. Within two days this music video has touched around 95,402 people heart.
The music video is released officially online by SongsNepal via Youtube. Hope that you will enjoy this Melodious aadhunik pop song Timilai Polne.

Here is the lyrics for the song:
Timilai Polne chinta lagcha
Ghama charke pani
Timilai Polne chinta lagcha
Ghama charke pani
Timi rujhana chinta lagcha
Timi rujhana chinta lagcha
Pani dharke pani
Pani dharke pani
Timilai Polne chinta lagcha
Ghama charke pani…

Koeli le timrai betha
Gayeko po ho ki
Koeli le timrai betha
Gayeko po ho ki
Batasha le timrai khabar
Leyayeko po ho ki
Leyayeko po ho ki
Rati nindra chaena hajar
Kholte pharke pani
Timi rujhana chinta lagcha
Timi rujhana chinta lagcha
Pani dharke pani
Pani dharke pani
Timilai Polne chinta lagcha
Ghama charke pani…

Phula dhekhada jhalko aucha
Timi lajhayeko
hoo
Phula dhekhada jhalko aucha
Timi lajhayeko
Ali kati otha toki
Timi muskayeko
Timi muskayeko
Pherki timi auna hau ki
Mainau parkhe pani
Timi rujhana chinta lagcha
Timi rujhana chinta lagcha
Pani dharke pani
Pani dharke pani
Timilai Polne chinta lagcha
Ghama charke pani…