Timle Ta by Ujwal Banjara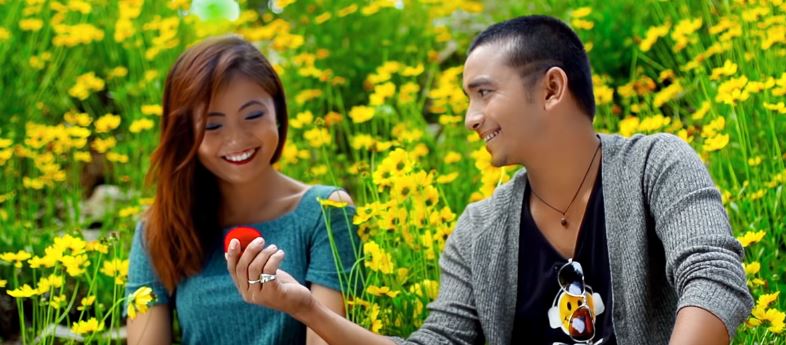 Timle Ta is a Nepali aadhunik song from album "HANSIL" by Ujwal Banjara. This music video is about tragedy in love. The music video features Vabin, Nisha and Prashu. Timle Ta is directed by Shir Kumar Sampang. This music video was edited by Glory Media and was cinematographed by Devraj Sigdel.
The lyrics as well as music for the song was composed by Sameer BK. The music video features hot and gorgeous model Nisha. She has given her best performance in this music video with another energetic and handsome artist Vabin to make this music video wonderful. Timle Ta music video wants to deliver a message that don't be much closer to anybody because a small change in their behavior hurts a lot. In this song, Due to small change of Nisha, vabin is alive by dying every second in his life. So, before changing your behavior you must think about other also. When you once listen this song, I am sure you will keep tuning it.
This music video released officially online by SongsNepal via Youtube. Hope that you will enjoy this sentimental melodious aadhunik song.
Here is the lyrics of Timle Ta:
Timile Ta bhuli diyau
Mero chokho maya lai
Maele ta sakina
Birsana timilai

Timile Ta bhuli diyau
Mero chokho maya lai
Maele ta sakina
Birsana timilai Timile Ta…..

Timilai afno samjha theya
Mann mutu ra maya diye
Ridayema sajhako theya
Puja timro garya theya

Timilai afno samjha theya
Mann mutu ra maya diye
Ridayema sajhako theya
Puja timro gare theya….

Maya garne manche ko
Timile mann dhukhayau
Jhutho maya ko natak
Rachi malae bhulayau

Maya garne manche ko
Timile mann dhukhayau
Jhutho maya ko natak
Rachi malae bhulayau
Timile ta bhuli diyau
Mero chokho maya lai
Bacheko chhu timi bina
Yo mutu jalae…………