Timro Aakha By Deep Shrestha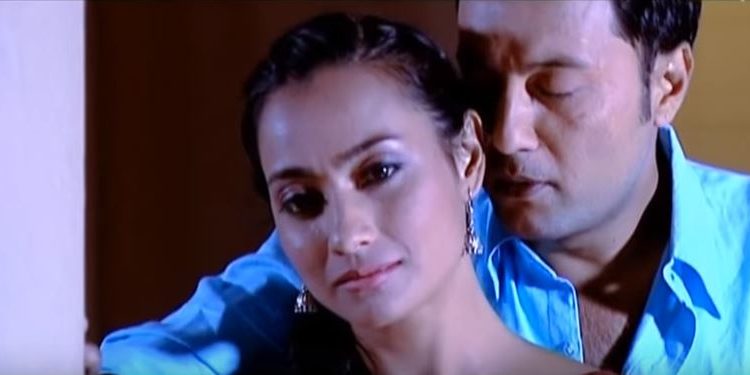 Timro Aakha is a Romantic Nepali pop song by Deep Shrestha. This song is taken from album " Yatra-2". The music video features gorgeous and beautiful models Jharna Bajracharya. Timro Aakha is a Nepali song by Deep Shrestha which is directed by Alok Newang. The music video was edited by Prakash Tuladhar and cinematography was done by Dhiraj Jung Shah.
The music of this song is composed by Raju Singh and lyrics was given by Yogendra Mani Dahal. Deep Shrestha is a Nepali singer, songwriter and composer. Jharana Bajracharya is one of the known and beautiful model and actress of Nepali entertainment industry. She has done music videos, films and many advertisements. This music video is romantic and try to show the love life between two life partners. The music is done by ASIAN MUSIC. You can see the music video from below:
The music video is released officially online by ASIAN MUSIC via Youtube. Hope that you will enjoy this Melodious Romantic pop Song Timro Aakha.
Here is the lyrics for the song:
Tmro ankhama raheka kadalae
Nikalna khoji rahe
Tyo ankhama ful fuleko maile
Herna chahi rahe
Tyo ankhama ful fuleko maile
Herna chahi rahe
Tmro ankhama raheka kadalae
Nikalna khoji rahe

Tyo din safal hune chha
Tyo din safal hune chha
Jun din ful fulne chha
Tyo din safal hune chha
Jun din ful fulne chha
Purana tita kuralae
Yo manle vulne chha
Purana tita kuralae
Yo manle vulne chha
Tmro manma baseka dhungalae
Pagalna khoji rahe
Tyo manma ful fuleko maile
Herna chahi rahe
Tyo manma ful fuleko maile
Herna chahi rahe
Tmro ankhama raheka kadalae
Nikalna khoji rahe….

Jharchhan ansuharu
Jharchhan anshuharu
Tyo manma chot sahada
Jharchhan anshuharu
Tyo manma chot sahada
Khusi pani hunchha man
Tyo muskan herna pauda
Khusi pani hunchha man
Tyo muskan herna pauda
Tmro muharma lukeka badalalae
Hatauna khoji rahe
Tyo muharama ful fuleko maile
Herna maile chahi rahe
Tyo muharama ful fuleko maile
Herna maile chahi rahe
Tmro ankhama raheka kadalae
Nikalna khoji rahe……