Timro Maya Ma by Kamal Khatri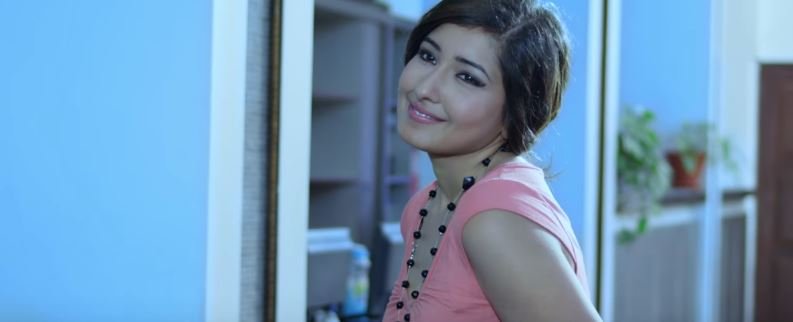 Timro Maya Ma is new Nepali melodious pop song by Kamal Khatri. The music video features Aanchal Sharma and Subechan Shrestha. Timro Maya Ma is a Nepali song by Kamal Khatri which is directed by Jeewan Chaulagain. Timro Maya Ma music video was edited by Shilan Lamsal and music video was cinematographed by Anil K Manandhar.
The music of this song is composed by Arjun Pokharel and lyrics of this song was written by Ambika Sharma. Kamal Khatri is a playback singer and a music programmer. He is known as one of the best singers of Aadhunik(modern) Nepal. He have a very popular personality in Nepali music industry. The music video is featuring by hot actress Aanchal Sharma. Timro Maya Ma is a love song which shows that there is no limit of depth in love. Once we fall into someone love then we cannot come out from it. Timro Maya Ma music video was post production by Like Minds Pvt. Ltd. When you once listen this song, I am sure you will keep repeating it.
The music video is released officially online by SongsNepal via Youtube. Hope that you will enjoy this pop song Timro Maya Ma.

Here is the lyrics of Timro Maya Ma by Kamal Khatri:
Timro maya ma mata
Dubdai dubdai dubdai
Gayako chu
Timro mayama mata
Dubdai dubdai dubdai
Gayako chu
Timilai bhane pattai chaina
Timilai bhane pattai chaina
Ma timirai vayako chu
Ma timirai vayako chu
Ma timirai vayako chu
Ma timirai vayako chu
Timro mayama mata
Dubdai dubdai dubdai
Gayako chu….

Sakdina ma bachana aba
Timi sathama chainau bhane
Sakdina ma bachana aba
Timi sathama chainau bhaane
kasari sakchura hasna maile
kasari sakchura hasna maile
Timi khusi bhainau bhane
Timro akhama mata
Dubdai dubdai dubdai
Gayako chu…

Aunko maya po marcha
Aatma ko maya mardaina kaile
Sacho maya garne lai
kunai farak pardaina kaile
Timro maya ma mata
Dubdai dubdai dubdai
Gayako chu
Timro mayama mata
Dubdai dubdai dubdai
Gayako chu………………