Timro Nai Maya Ma by Ekdev Limbu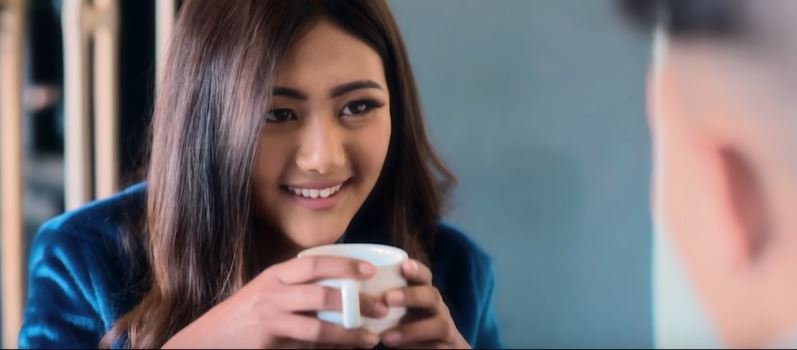 Timro Nai Maya Ma is a New Aadhunik Melodious Nepali pop Romantic song by Ekdev Limbu. The music video features are Namsang Ingnam and Bipna Shrestha. Timro Nai Maya Ma is a Nepali song by Ekdev Limbu which is directed by Ekdev Limbu himself. This music video was edited by Binay Kansakar.
The music of this song is composed by Ekdev and Niraj and lyrics of this song was written by Niraj Raskoti. The music video is featuring by hot model Bipna Shrestha. She is known as one of the hot and sexy model as well as singer of the music video industry. Timro Nai Maya Ma is a romantic song. Timro Nai Maya Ma song was recorded at Real Time Creation studio. When you once listen this song, I am sure you will keep repeating it.
The music video is released officially online by SongsNepal via Youtube. Hope that you will enjoy this Melodious pop Romantic Song Timro Nai Maya Ma.

Here is the lyrics for the song:
Yo khusi timrai lagi
Yo mausam timrai lagi
Timro Nai Maya Ma
Yesto K yo jadhu ho
Herdam sargam ma
Timro ranga ma
Yo mann timro lagi
Beranga chha
Herdam sargam ma
Timro ranga ma
Yo mann timro lagi
Beranga chha
Timro Nai Maya Ma
Timro Nai Maya Ma
Timro Nai Maya Ma
Timro Nai Maya Ma…

Khojadai chu maya
Dhekhadai chu sapana
Kae kura gari dauna
Autai cha kahani
Dui din ko jindagi
Sadai timi haat
Thama na
hoo
Khojadai chu maya
Dhekhadai chu sapana
Kae kura gari dauna
Autai cha kahani
Dui din ko jindagi
Sadai timi haat
Thama na
Sabda nai chaena yo
Badan garna timro
Khojhachu sansar
Timro maya ma
Timro Nai Maya Ma
Timro Nai Maya Ma
Timro Nai Maya Ma
Timro Nai Maya Ma…

Dhekhina katai timro
Tyo mann lai
Khojhana chu sadai
Ye ma maya
Maya ko ranga la
Choediyo malae
Huna chu sadai
Ye ma maya

Dhekhina katai timro
Tyo mann lai
Khojhana chu sadai
Ye ma maya
Maya ko ranga la
Choediyo malae
Huna chu sadai
Ye ma maya
Yo mann lai sodhana
Yo mann lai herana
Pauna chau timinai afai
Timro Nai Maya Ma
Timro Nai Maya Ma
Timro Nai Maya Ma
Timro Nai Maya Ma
Timro Nai Maya Ma
Timro Nai Maya Ma
Timro Nai Maya Ma
Timro Nai Maya Ma………