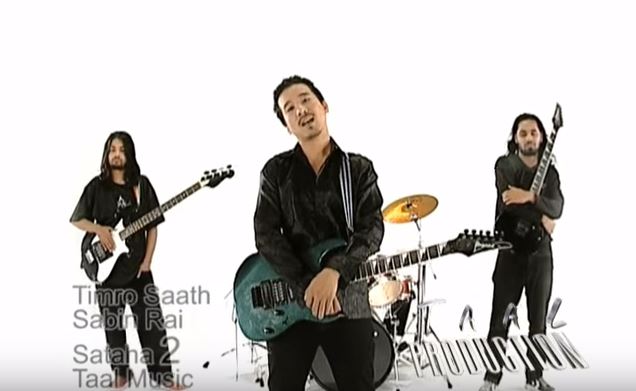 Timro Saath is a New Nepali romantic pop song from Album "Sataha 2". Timro Saath is a Nepali song by Sabin Rai. This song is just a about the love and affection.
The voice in this song is one of the famous and well known singer Sabin Rai. He is a Nepali Singer and lyricist who is often called as the Bryan Adams of Nepal, because of the voice match. His first successful single was "Komal Tyo Timro" from the album Sataha 2. Although his song "Eakai Aakash Muni" was released before Saatha 2. He has performed concerts in Australia, Hongkong, United Kingdom, United States and India. The music video is produced by Taal Production. This song is also melodious and heart touching. I assure that once you listen to this song you will keep mouthing it.
The music video is released officially online by sachins1 via Youtube. Hope that you will enjoy this Melodious pop Song Timro Saath.
Here is the lyrics for the song:
Timro saath pauna
Jiwan ma k garina…
Sadhai ma gun gunau
Thhey ya timrai maya ko pakchhyama
Parinaam tara aaja kina ulto bho
Hajur ko maya pauna malai
Aaja kina yati garoh bho
Birsyo ki aafnai
Bhagya le
Aaja malai
Aaja malai

Jiwan ko dhoka sabai
Banda ma dekhchhu
Jiunu ko euta shahara
Pani khai ko ni kanha bagna bho
Birsyo ki
Afnai bhagya le
Aaja malai
Aaja malai

Balda baldai nibyo
Aasha ko tyo diyo
Jogaunai sakina maile
Soche jasto bholi
Hundo raichha kanha
Sakindaina pida rahirahyo
Yo…… pal kahile na awos
Timro jiwan ma
Timro jiwan ma
Timro jiwan ma
Timro jiwan ma
Timro saath pauna
Jiwan ma k garina