Timro Samjhana Malai by Pramod Kharel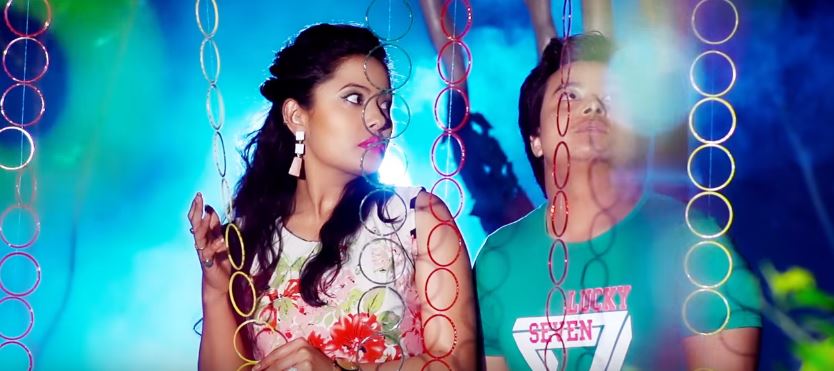 Timro Samjhana Malai is a new aadhunik Nepali melodious pop song by Pramod Kharel. The music video features Rajani KC & Dilip Magar. Timro Samjhana Malai is a Nepali song by Pramod Kharel which is directed by Kumar KC. Timro Samjhana Malai music video was Cinematographed by Ajaya Regmi and music video was edited by Anup Shiwakoti.
The music of this song was composed by Kamal Ghosali and Lyrics of this song is written by Hemanta Magar. Pramod Kharel is a one of the established and much-loved singers in Nepali music industry. Pramod Kharel is a one of the versatile playback singer. His many recorded song are popular. Timro Samjhana Malai is a aadhunik Nepali pop song in which Dilip Magar always think about the Rajani kc in his mind. He will stay alive by worshiping the Rajani Kc as a god of his heart. When you once listen this song, I am sure you will keep repeating it.
The music video is released officially online by Music Nepal via Youtube. Hope that you will enjoy this melodious aadhunik  pop song Timro Samjhana Malai.

Here is the lyrics for the song:
Timro Samjhana Malai
Atti bho
hooo
Timro Samjhana Malai
Atti bho
Kae k gari bho
Kae k gari bho
Kae kasari bho
Kae k gari bho
Kae kasari bho
Timro Samjhana Malai
Atti bho…

Eka choti dhekha pachi
Hajarau ko vid ma
Eka choti dhekha pachi
Hajarau ko vid ma
Phula jasto tappa
Tippi siuridiye sir ma
Yo mann bhancha sadai bhari
Timrai puja garu
Anakau thi bahana ma
Timrai najik paru
Timrai najik paru
Timro Samjhana Malai
Atti bho..

Timi bitra dhube pachi
Mero yo mann bhulcha
Timi bitra dhube pachi
Mero yo mann bhulcha
Maela herna dristima ni
Timrai tasbir khulcha
Ashu ko thopa khasauda
Timrai name banchan
Palpal harpal timilai nai
Mann le samjhi rahancha
Mann le samjhi rahancha

Timro Samjhana Malai
Atti bho
Kae k gari bho
Kae k gari bho
Kae kasari bho
Kae k gari bho
Kae kasari bho
Timro Samjhana Malai
Atti bho…………………