Toyota Land Cruiser Review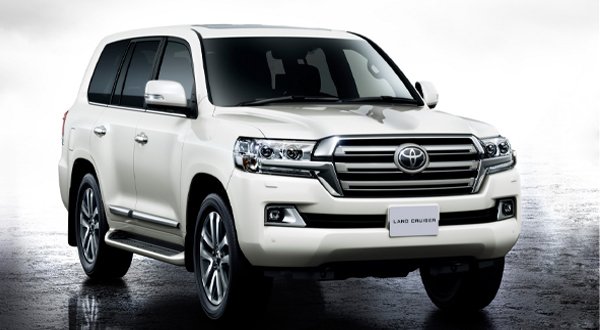 The Toyota Land Cruiser is a SUV car manufactured by a Japanese auto manufacturer Toyota in the year 1951. However, Toyota, later in the year 1687, started to manufacture the comfort oriented models of the Land Cruiser. The comfort oriented Land Cruiser, besides, has passed through various generational changes. The first generation of Land Cruiser v2 came into production in the year 1967 to 1980. Similarly, the second gen was produced in the year 1980 and the fourth generation was produced till 2007.
Toyota launched the new gen Land Cruiser featured with new design and various new specs that would make it better than its predecessor. The new Land Cruiser possesses a smart entry feature which allows users to only touch the door's handle to open the door as a sensor finds out the remote when it is near the car. Furthermore, the Land Cruiser also comes with smart start features where a car shouldn't be started using a key.
Besides, Toyota has been exporting Toyota Land Cruiser in Nepal under the dealership of United Traders Syndicate.
Price in Nepal: Rs. 3,23,00,000 (For Land Cruiser)
Specifications
Dimension:
| | |
| --- | --- |
|  Body Type |  SUV |
|  Basic Weight |  3350 kg |
|  Length |  4950 mm |
|  Height |  1910 mm |
|  Wheelbase |  2850 mm |
|  Front Track |  225 mm |
|  Rear Track |  NA |
|  Ground Clearance |  NA |
Engine:
| | |
| --- | --- |
| Fuel Tank |  93 liters |
|  Cylinders |  V8 |
|  Valves Per Cylinder |  NA |
|  Displacement |  4461 cc |
|  Max Power |  217 bhp |
|  Max Torque |  430 Nm |
Dynamics:
| | |
| --- | --- |
| Front Brakes |  Ventilated Disc |
| Rear Brakes |  Ventilated Disc |
| Front Wheels |  NA |
| Rear Wheels |  NA |
| Front Suspensions |  Double Wishbone |
| Rear Suspensions |  4 Link with lateral rod |
Transmission:
| | |
| --- | --- |
|  Transmission |  Automatic |
|  Number of Gears |  6 |