Tyo Din Thiyo By Babu Bogati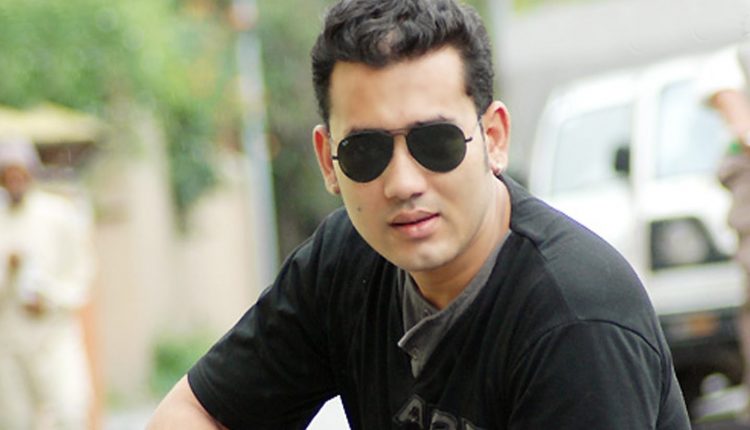 Tyo Din Thiyo is a Nepali Pop song by Babu Bogati from album "Prayaschit". The cinematography in this song is done by Dhiraj Jung Shah and edited by Mokshya. Tyo Din Thiyo is a beautiful song directed by Alok Nembang.
The lyrics for the song was written by Prakash Pokhrel and Babu Bogati. And the music was composed by Babu Bogati himself. Audio was handled by Tulasi Music. Tyo Din Thiyo is a sentimental song which is written to re memorize the past memory when there was everything right. The vocal in this song is given by one of the famous singer Babu Bogati. He sang lots of song most of them are liked by his fans and listeners. This video song is about the guy whose love story ends in half way of his life. I am sure, when you once listen to the song, you will repeatedly tune it again.
The music video is officially released online by araajkeshav via YouTube. Hope you people will enjoy this wonderful video song Tyo Din Thiyo.
Here is the lyrics for the song Tyo Din Thiyo:
Tyo din thiyo
Unko mero
Tyo raat thiyo
Unko mero
Jaha ekarka binaa
Jiuna gaarho thiyo
Pratyek palma maayako
Ful fulthyo
Tara yo din aayo
Uni sanga basna
Gaarho paryo
Saarho paryo

Tyo din thiyo
Unko mero
Tyo raat thiyo
Unko mero

Tyo din thiyo
Unko mero
Tyo raat thiyo
Unko mero
Jaha mero man ruda
Unko man runthyo
Jaha unko man haasda
Mero man haasthyo
Tara yo ke bhayo
Mero man ruda
Unko haasne bho
Saara ulto bho

Tyo din thiyo
Unko mero
Tyo raat thiyo
Unko mero

Unle malai bujhinan ki
Maile unilaai
Maile unlai sunina ki
Unle malai
Hamro prem katha bho
Dubailai betha bho
Uni kaha ma kaha
Milan huna gaarho paryo