Yeti Dherai by Hemanta Shishir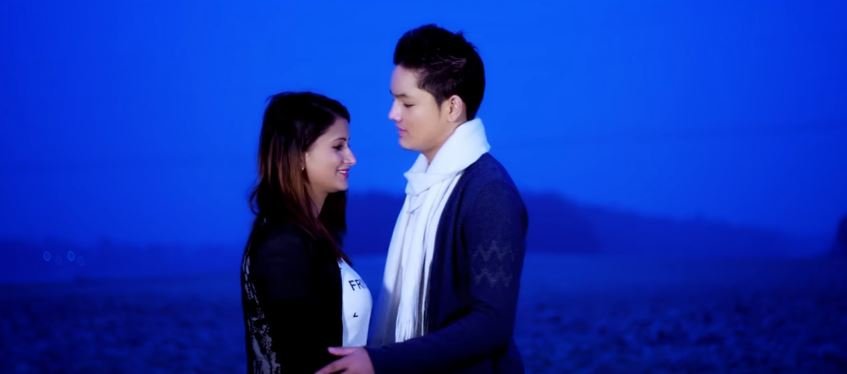 Yeti Dherai is a New Aadhunik Melodious Nepali Romantic pop song by Hemanta Shishir. The music video features by Dipesh & Smiriti. Yeti Dherai is a Nepali song by Hemanta Shishir which is directed by Rabindra Baral. Yeti Dherai music video was edited by Pradip Dahal and music video cinematographed by Rabindra Baral.
The music of this song was composed by Hemanta Shishir and lyrics of this song is written by Hemanta Shishir himself. The music video is featuring by model Smiriti. Smiriti has established herself as a successful hot model in Nepali music video industry. Yeti Dherai music also tries to represent the important of love, relation of lovers and other promise of love. In this music video, Dipesh cannot even think in the absence of Smiriti. When you once listen this song, I am sure you will keep repeating it.
The music video is released officially online by Music Nepal via Youtube. Hope that you will enjoy this Melodious pop Romantic Song Yeti Dherai.

Here is the lyrics for the song:
Yeti Dherai timro yad
Kina aucha hola
Yeti Dherai timro maya
Kina lagcha hola
Sayad tadha bhayera hola
Maya gadha bhayera hola
Yeti Dherai timro jhalko
Kina aucha hola
Yeti Dherai timro chinta
Kina lagcha hola
Sacho maya garera hola
Timro bhar ma parera hola
Yeti Dherai timro maya
Kina lagcha hola…

Mero mann la pukar na
Arko kunai name chaena
Mero mann la pukar na
Arko kunai name chaena
Timilai yad garnu bhanda
Arko kunai kam chaena
Timilai yad garnu bhanda
Arko kunai kam chaena…

Sochana pani sakadina ma
Timi bhayak kae aru
Sochana pani sakadina ma
Timi bhayak kae aru
Timilai chadnu bhanda paela
Sansarai chodu bharu
Timilai chadnu bhanda paela
Sansarai chodu bharu

Yeti Dherai timro yad
Kina aucha hola
Yeti Dherai timro maya
Kina lagcha hola
Sayad tadha bhayera hola
Maya gadha bhayera hola
Yeti Dherai timro yad
Kina aucha hola
Yeti Dherai timro maya
Kina lagcha hola………