Yeutai Juni by Melina Rai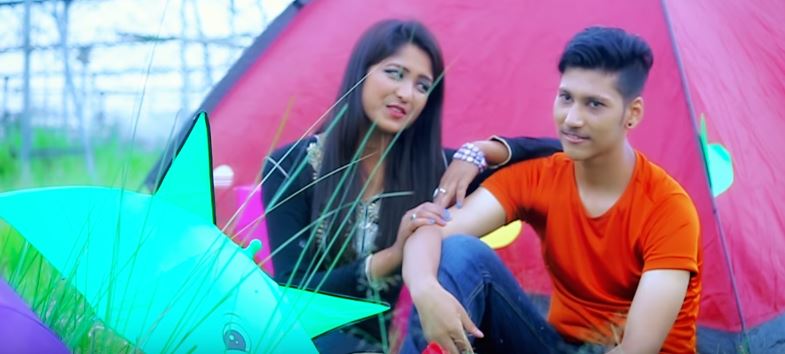 Yeutai Juni is a new modern song by Melina Rai. The music video features Bijay Puri, Projwol Raj Pandey and Pooja. Yeutai Juni is directed by Karki Sir. The music video was edited by Lokendra Subba and was cinematographed by Yaman Majhi.
The music for this song was composed by Samip Deepak and lyrics was written by Shree Shakti Baraili. Nepali singer Melina Rai is playback singer. Melina Rai's voice is as beauty as her personal appealing. Jhulen Baral has added his sweet voice to make this song more melodious. It is the full package of romance and love story song. Hot artist Bijay Puri, Projwol Raj Pandey and Pooja have given their outstanding performance in this music video. When you once listen this song, I am sure you will keep repeating it.
The music video is released officially online by SongsNepal via Youtube. Hope that you will enjoy this melodious aadhunik song Yeutai Juni.
Here is the lyrics for Yeutai Juni:
Lakhau janma magdina bho
Malae autai juni dau

Lakhau janma magdina bho
Malae autai juni dau
Daiba bardan dinchau bhane
Malae merai uni dau
Dhuk dhuk garne dueta mutu
Autai mala uni dau
Binti daiba hamro lagi
Chutai sansar buni dau….

Hamro jodi na chutaunu
Daiba pukar suni dau

Hamro jodi na chutaunu
Daiba pukar suni dau
Perati ko pinjadama
Dubai sangai thuni dau
Dubai sangai thuni dau
Lakhau janma magdina bho
Malae autai juni dau
Daiba bardan dinchau bhane
Malae merai uni dau……

Mare pachi sworga ma ni
Hamrai jodi chuni dau

Mare pachi sworga ma ni
Hamrai jodi chuni dau
Daiba timilai daya lage
Pheri arko juni dau
Pheri arko juni dau
Lakhau janma magdina bho
Malae autai juni dau
Daiba bardan dinchau bhane
Malae merai uni dau……………