Yo Ankhai Ma By Raju Lama (Mongolian Heart)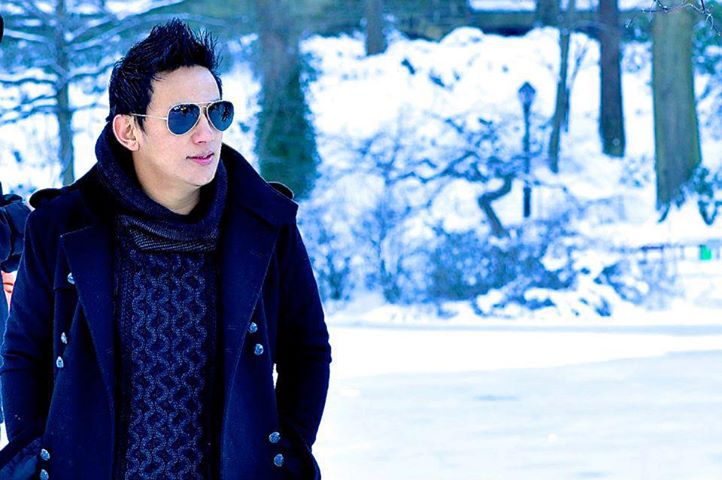 Yo Ankhai Ma is a new Pop Nepali song by Raju Lama. We can also say that this is the creation of Mongolian band. This is song that express the love towards the girl to whom singer loves and wants to be in relationship in his imagination.
The music and the lyrics for this song was done by Mongolian heart. The vocal was given by the on of the most loved singer Raju Lama. He has given his voice to hundreds of songs and give us lots of his creations. Heartthrob for lots of ladies, he has been successful to let his charisma attract many ladies around the nation. With his beautiful and touching lyrics, he has become successful to mesmerize not only his ladies fans but also others. He was also honored by Dalai Lama who bestowed upon him, a Dhaka topi, while he was performing in front of Richard Gereand other popular figures. When you once listen this song, I am sure you will keep repeating it.
The music video is released officially online by Mongolian Heart via Youtube. Hope that you will enjoy this romantic song Yo Ankhai Ma.
Here is the lyrics for the song:
Yo Aankhaima
Yo Aankhai Ma
Raajai Yo Dilaima
Yo Aankhai Ma
Raajai Yo Dilaima
Kasko Kasko Maya Basyo
Yo Dilaima
Nisthuriko Maya Basyo Hai
Hoooo
Nisthuriko Maya Basyo Hai
Yo Aankhaima
Raajai Yo Dilaima

Sirisiri Sirisiri Hawa Chalyo
Sirisiri Sirisiri Hawa Chalyo
Nisthuriko Sandes Bokee Lyaayo
Nisthuriko Sandes Bokee Lyaayo
Waari Bana Paari Bana Suselima
Waari Bana Paari Bana Suselima
Mitha Mitha Bhawanaharu Bokee Lyaayo
Yo Aankhaima Raajai Yo Dilaima
Yo Aankhaima Raajai Yo Dilaima

Kuhu Kuhu Kuhu Kuhu Koilee Gaayo
Kuhu Kuhu Kuhu Kuhu Koilee Gaayo
Nisthuriko Sandes Bokee Lyaayo
Nisthuriko Sandes Bokee Lyaayo
Dada Kada Pahara Pakha Suselima
Dada Kada Pahara Pakha Suselima
Mitha Mitha Yaadharu Bokee Lyaayo
Mitha Mitha Yaadharu Bokee Lyaayo
Yo Aankhaima Raajai Yo Dilaima
Yo Aankhaima Raajai Yo Dilaima
Kasko Kasko Maya Basyo
Yo Dilaima
Nisthuriko Maya Basyo Hai
Hoooo
Nisthuriko Maya Basyo Hai
Hoooo
Nisthuriko Maya Basyo Hai