Aaja Samma (Audio) By Yogeshwor Amatya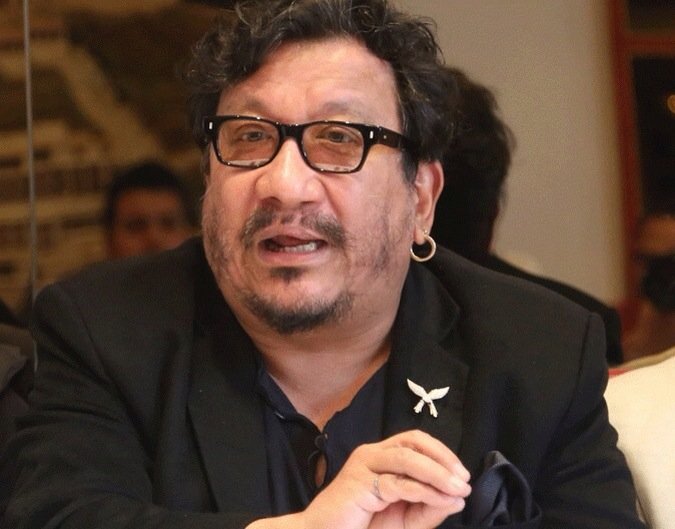 Aaja Samma is a Nepali sentimental Pop song by Yogeshwor Amatya. The song is dedicated to those guys who are until single and do not find their match or unable to express their feelings towards loved ones. Yogeshwor said in his song that he is unable to find the life partner with the help of beautiful lyrics and music in this song.
Yogeshwor is one of the well known and popular pop singer who gives lots of creations to the listeners. He is singer, musician, actor, producer, social activist and photographer. Amatya has been figure in Nepalese soft rock during the last two decades. He has sold more than 1 million records, making him one of Nepal's best-selling music artists and the best-selling Nepali rock artist of  all the time. This song is melodious and wonderful with the perfect selection of lyrics and musical combination with them. When you once listen this song, I am sure you will keep chanting it.
The song is released officially online by Suraj Limbu via Youtube. Hope that you will enjoy this melodious sentimental song Aaja Samma.
Here is the lyrics for the song Aaja Samma:
Aaja samma kasai lai maile mero
Maya dekhau na sakina
Maya laune rahar thiyo mero
Tara kasai lai mayalu bhanna sakina
Aaja samma kasai lai maile mero
Maya dekhau na sakina
Maya laune rahar thiyo mero
Tara kasai lai mayalu bhanna sakina
Aaja Samma

Maile kasai kasai lai aafo samjhen
Kalpana ko mahali baniyi saken
Baniyi saken
Maile kasai kasai lai aafo samjhen
Kalpana ko mahali baniyi saken
Baniyi saken
Mera mutu ka har dhadkan
Kasai kasai lai bolaunda chha
Mutu ka dhadkan mutu bhitrai rahyo
Kasai lai mayalu bhanna sakina
Aaja samma kasai lai

Maile kasai kasai lai aafo samjhen
Kalpana ko mahali baniyi saken
Baniyi saken
Maile kasai kasai lai aafo samjhen
Kalpana ko mahali baniyi saken
Baniyi saken
Mera mutu ka har dhadkan
Kasai kasai lai bolaunda chha
Mutu ka dhadkan mutu bhitrai rahyo
Tara, kasai lai mayalu bhanna sakina
Aaja samma kasai lai maile
Mero maya dekhauna sakina
Maya laune rahar thiyo mero
Tara kasai lai mayalu bhanna sakina
Aaja samma