Aakhir Tadha Bhaihaleu By Rabi Bajracharya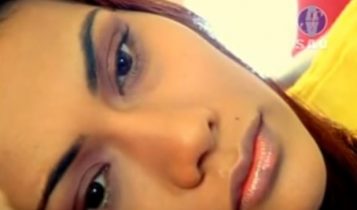 Aakhir Tadha Bhaihaleu is a sentimental song by Rabi Bajracharya. The song is from album "Bindambana". Aakhir Tadha Bhaihaleu is a Nepali song which is about the misunderstanding in relationship and problems that may arise in the relationship.
The music for this song was composed by Rabi Bajracharya and lyrics was written by Rabi Bajracharya himself. Nepali singer Rabi Bajracharya is one of the famous singer in music industry of Nepal. The lyrics and music of the song is perfectly suit the story that song wants to represents. This song wants to deliver the message that it is not easy to live with others or in relationship. It is better to know the misunderstanding first and clear it out rather than keep it in locked inside heart. When you once listen this song, I am sure you will keep repeating it.
The music video is released officially online by MMS Entertainment via Youtube. Hope that you will enjoy this melodious sentimental song Aakhir Tadha Bhaihaleu.
Here is the lyrics for the song Aakhir Tadha Bhaihaleu:
Aakhir tadha bhai halyou
Pachi lagnu byartha thiyo
Aaru aansu thapi diyou
Ramauna khojnu galti bhayo
Aakhir tadha bhai
Halyou pachi lagnu byartha thiyo
Aaru aansu thapi diyou
Ramauna khojnu galti bhayo
Sochina maile timi bata
Nirashai hunchu bhanne
Sochina maile timi bata
Nirashai hunchu bhanne
Hattar gari timro haat
Samauna khojnu galti bhayo
Aakhri tadha bhai
Halyou pachi lagnu byartha thiyo
Aaru aansu thapi diyou
Ramauna khojnu galti bhayo

Byartha kina bheta bhayo
Na bhetnu mai besa hunthiyo
Byartha kina bheta bhayo
Na bhetnu mai besa hunthiyo
Pahilo bhet mai
Aakha bhari sajauna
Khojnu galti bhayo
Mutu bhari maya timro
Rakhna khojnu galti bhayo
Aakhir tadha bhai
Halyou pachi lagnu
Byartha thiyo
Aaru aansu thapi
Diyou ramauna khojnu galti bhayo
Aakhir tadha bhai
Halyou pachi lagnu byartha thiyo
Aaru aansu thapi
Diyou ramauna khojnu galti bhayo