Aawazz Deu by Milan Amatya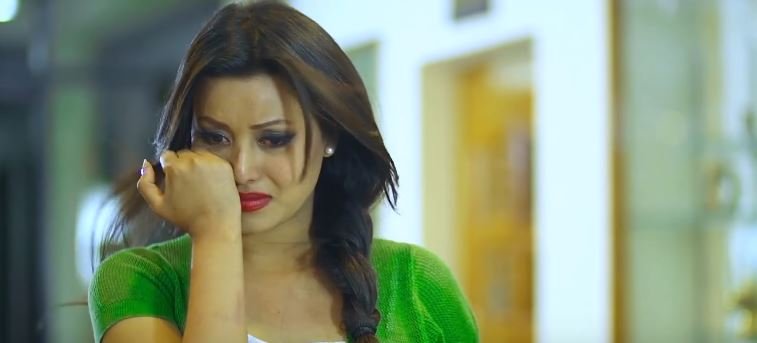 Aawazz Deu is a Nepali sentimental song by talented singer Milan Amatya from album "Shabdamani". This video of the song features talented artists like Malina Joshi and Diwash Uprety. The video is directed by Sahendra Shrestha and edited by Prakash Tuladhar. This music video is beautifully filmed by cameraman Hari Humagain.
The lyrics of the song Aawazz Deu is written by Yogendra Mani Dahal and music is composed by Kamal Khatri. The music video features beautiful and versatile model Malina Joshi. She is a winner of Miss Nepal 2011. She is one of the established model of Nepali music video industry. Aawazz Deu deliver the message that Don't feel bad if people remember you only when they need you. Feel privileged that you are like candle that comes to their mind when there is darkness. The Innovative, energetic and multidimensional young singer Milan Amatya has contributed her voice in this music video. When you once listen this song, I am sure you will keep repeating it.
The music video is released officially online by Sutra Entertainment Tv via Youtube. Hope that you will enjoy this melodious sentimental song Aawazz Deu.
Here is the lyrics for Aawazz Deu:
Aawazz Deu malai
Timi kahai katai bhaya

Aawazz Deu malai
Timi kahai katai bhaya
Aasu jhare rahaya chan
Timi lai samjhera
Bolau malai mero priya
Aawazz Deu malai
Timi kahai katai bhaya…….

Timi lai pharkhirahaki chu
Timro bato hara ra
Tasafaye basako chu
Sapana haru sajhayera
Sodna la k k sodchan
Kati deeu jabaaf
Aau timi lina malai
Timi lai hajar maaf
Timi lai hajar maaf………

Timi nai hau mero sansar
Timi nai hau bachna aadar
Din rat kalpinchu ma
Timi lai baraam bar
Nana thari sunu parna
Nasuna jhaai kati garum
Timi lai bheta phacahi
Marnu para pani marum
Marnu para poni marum
Aawazz Deu malai
Timi kahai katai bhaya…….