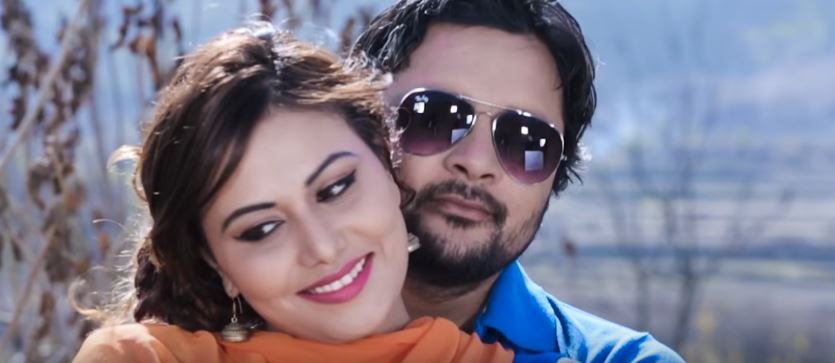 Aayeu timi is a New Aadhunik Nepali sentimental pop song by Diwas Pun. The music video features by Mandy & Rakshya Shrestha. Aayeu timi is a Nepali song by Diwas Pun which is directed by Aayub K.C. Aayeu timi music video was edited by Anup Paudel (Hi-Rez) and music video was cinematographed by Milan Shankar.
The music of this song was composed by Yogesh Bhatta and lyrics was given by Diwas Pun. The music video is featuring by versatile actress Rakshya Shrestha. She has appeared in numerous music videos, television commercials and print ads. Aayeu timi is a sentimental song which shows that fake love kill the person in every second. Here, Mandy was dying every second due to fake love of Rakshya. When you once listen this song, I am sure you will keep repeating it.
The music video is released officially online by Pnp Media Pvt Ltd via Youtube. Hope that you will enjoy this Melodious pop Song Aayeu timi.

Here is the lyrics for the song:
Aayeu timi
Sawan ma
Jhari banera
Malae rujauna
Malae rujhauna
Aayeu timi
Sawan ma
Jhari banera
Malae rujauna
Malae rujhauna…

Barsat ko mausam
Surilo sargam
Rojhauna Sansar nai
Baljincha yo mann
Biujhina pheri
Pida yo sargam
Baljincha yo mann
Biujhina pheri
Pida yo sargam
Aayeu timi
Sawan ma
Jhari banera
Malae rujauna
Malae rujhauna…

Junali raat lai
Adheri parau
Dui mutu ko nata hamro
Juni bhari jiwan
Jiuna pani aaja
Mero nimti sarap bhayo
Juni bhari jiwan
Jiuna pani aja
Mero nimti sarap bhayo
Aayeu timi
Sawan ma
Jhari banera
Malae rujauna
Malae rujhauna……