Achel by Ram krishna Dhakal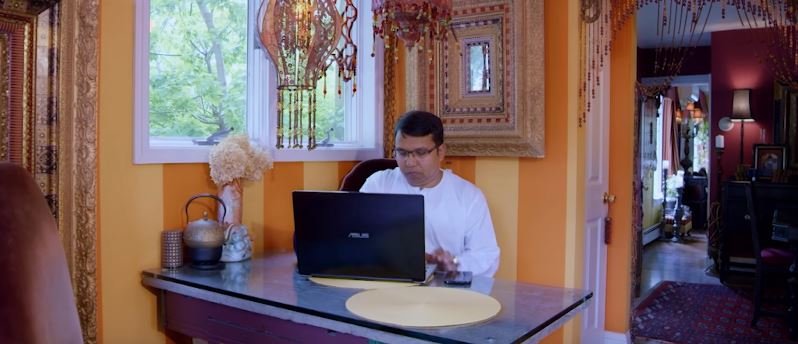 Achel is a new Nepali aadhunik song by Ram Krishna Dhakal. The music video features Krisu Chhetri. Achel is a Nepali song which is directed by Bicky Pulami. The music video was cinematographed by Shambhu Moktan and edited by Prabin Shrestha.
The lyrics for the song was written by Krisu Chhetri and music was composed by Himal Sagar. This music video deliver the message about why person was frustrated by their life. If there is no one to care you then there is on meaning of your life which was clearly visible in this music video. Singer Ram Krishna Dhakal have given his melodic voice. Ram Krishna Dhakal is the well known singer with great voice and sings mostly emotional songs. When you once listen this song, I am sure you will keep tuning it.
The music video is released officially online by SongsNepal via Youtube. Hope that you will enjoy this melodious modern song Achel.
Here is the lyrics Achel:
Achel paelai pichhe
Bisha chhardaichhu ma
Jiban bhar bhachana cheya
Aba Mardichhuma

Achel paelai pichhe
Bisha chhardaichhu ma
Jiban bhar bhachana cheya
Aba Mardichhuma ukalo chadirahe
Nirantar pragatiko uchaeko
Sikhar bata karmasha
Jardichhu ma…………

Afano dhuga bata oshare
Sabaika khushi
Puwal pareko jaahaja ma
Sagar tarai chhu ma
Achel paelai pichhe
Bisha chhardaichhu ma
Jiban bhar bhachana cheya
Aba Mardichhuma ………..

Sabai pata jhareko rukha jhai
Ujhada bhaye afanai chayasaga
Tarsi para sardai chhu ma
Achel paelai pichhe
Bisha chhardaichhu ma
Jiban bhar bhachana cheya
Aba Mardichhuma ukalo chadirahe
Nirantar pragatiko uchaeko
Sikhar bata karmasha
Jardichhu ma…………