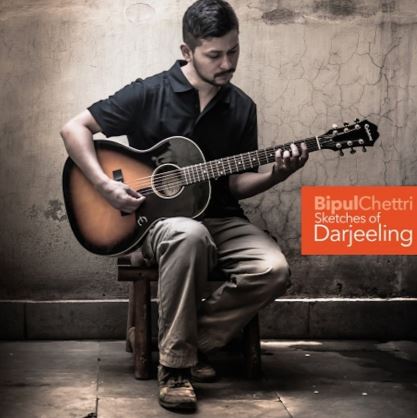 "Asaar" is a popular song by Bipul Chettri. The lyrics of this song is written by Bipul Chettri.
Bipul Chettri is a Nepali singer/songwriter from Kalimpong, a small town in West Bengal of India. He sings folk music from the Eastern Himalayas with a contemporary indie touch. His debut album, Sketches of Darjeeling, was released in July 2014.  He is currently the head of the Arts Department in Vasant Valley School, a leading school in India.
The audio music is released online by Bipul Chettri via Youtube. Enjoy this beautiful song by Bipul Chettri.
The lyrics of this song is:
Pani paryo sarara
Chana bajyo garara
Manama uthyo aaja meryo ananda ko lahara
Hijo ko bipana
Aaja bhayecha sapana
Eh kanchi kati chadaai biteko yo jiwana
Pani paryo sarara
Bhijyo Kalimpong sahara
Kalo kalo badaal chadi pharki aayo asaara
La haai…

Jindagi kahile ghham kahile paani
Lai bari lai
Maya nai sabai bhanda thulo kuro raichan hai
Charai tira nila nila aakasha nai chaiyo hai
Wari pari lageko yo kuiro harayo hai
Manalai sacho rakhi hidi rahe chu
Ma timro sahara mai bachi rahechu mayalu
Pani paryo sarara choda bagyo garara
Pharki aaye timrai tira chadi sara sansara

Hijo ko bipana aaja bhayecha sapana
Eh kanchi kati chadaai biteko yo jiwana
Pani paryo sarara bhijyo Kalimpong sahara
Kalo kalo badaal chadi pharki aayo asaara.

Lai bari lai bari
Lai bari lai oh nani
Lai bari lai bari lai bari lai