Baisa Gayo by Ranoo Jabegu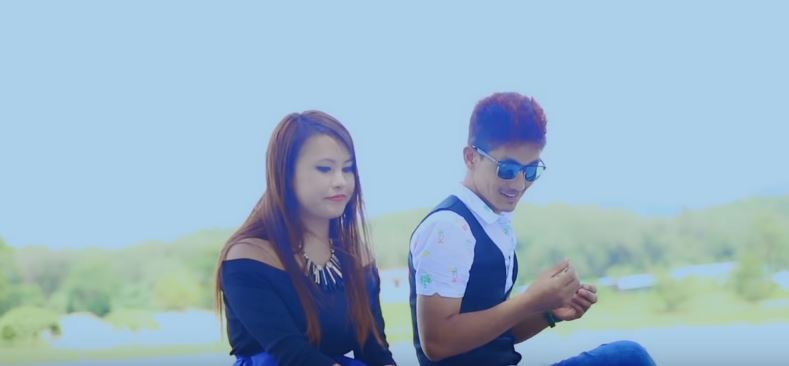 Baisa Gayo is a New Aadhunik Melodious Nepali pop song from Album "TRIAL". The music video features by Sujal, Gita, Rabin and Amir. Baisa Gayo is a Nepali song by Ranoo Jabegu which is directed by Sundar Lawati. Baisa Gayo music video was edited by Arjun Pokhrel and music video was cinematographed by Sundar Lawati.
The music video of this song was arranged by Aakash Gorkhali and lyrics of this song is written by Ranoo Jabegu himself. The music video is featuring by versatile model Gita. Gita is one of the hot and sexy model of Nepali music video. This song explain that there is no any fator that affect to fall in love. When you once listen this song, I am sure you will keep repeating it.
The music video is released officially online by SongsNepal via Youtube. Hope that you will enjoy this Melodious pop  Song Baisa Gayo.

Here is the lyrics for the song:
Baisa gayo
Umera dadha katyo
Baisa gayo
Umera dadha katyo
Mann ta kaela
Budo hunna maya
Na lagae mann mandaina
Mann ta kaela
Budo hunna maya
Na lagae mann mandaina
K ho ajai maya
Launa rahar bho
Aajai maya
Launa rahar bho…

Kapal phula
Satambai cha
Mann ta ajai
Hariyali cha
Balla balla
Phela paryo
Auti lai mann paryo
Balla balla
Phela paryo
Auti lai mann paryo
Bhane jasti ramri haina
Pheri arki paena
Cha paenan
Bhane jasti ramri haina
Pheri arki paena
Cha paenan
Bitna bho
Aajai maya
Launa rahar bho
Aajai maya
Launa rahar bho…

Sathi bhae ka
Chora nati
Afu bhane
Budho tanari
Has khelai ma
Din bityo
Aela po thaha bhayo
Has khelai ma
Din bityo
Aela po thaha bhayo
Budes kal ma bihe
Gari hurkana
Kaela chora chori
Budes kal ma bihe
Gari hurkana
Kaela chora chori
Lau pirai bho
Kasari lau yo
Juni bitna bho
Kasari lau yo
Juni bitna bho
Ajai maya layera
Jane ho……