Bholi Pheri By Sanjeev Pradhan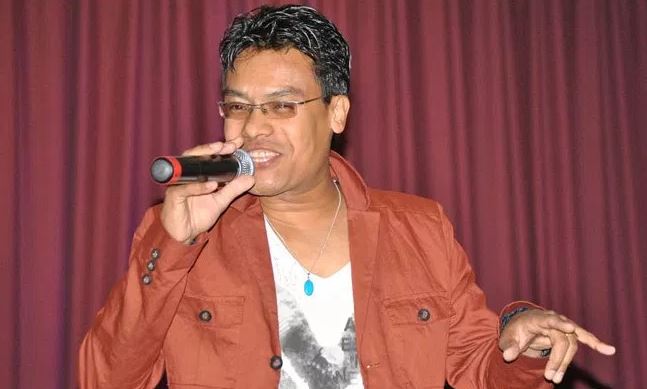 Bholi Pheri is a romantic love song by Sanjeev Pradhan. The music video is about love. Sanjeev tries to remembering his date that is meet with her in the forest where there is natural beauty.
The music for this song was composed by Sanjeev Pradhan and lyrics was written by Sanjeev Pradhan. He is pop singer from Nepal singing Nepali and Newari Language songs. He was born in 10th Baisakh 2031 B.S. at  Kathmandu. He has graduated in commerce.He started his music career when he was 17 and has sung in more than 120 songs. The notable songs are "Derulai ko Chautarima","Nasa vitra nasa",etc. in Nepali language and "Mohani wola", etc. in Newari Language.When you once listen this song, I am sure you will keep repeating it.
The music video is released officially online by gorkhali nepali via Youtube. Hope that you will enjoy this melodious song Bholi Pheri.
Here is the lyrics for the song Bholi Pheri:
Bholi pheri salla
Ghaari ma
Bholi pheri salla
Ghaari ma
Isarale bolaaunda aaunu hai
Isarale bolaaunda aaunu hai
Ukaali ma ladna khojda
Ukaali ma ladna khojda
Sahar yo haat
Diula sammaunu hai
Sahar yo haat
Diula sammaunu hai
Bholi pheri salla ghaari ma

Chhaharako chhanda
Chori tehi geet lekhaulaa
Chhaharako chhanda
Chori tehi geet lekhaulaa
Geet bhari youvanka
Sara bhaav pokhaulaa
Teti khera sir timro
Laajle jhuki dela
Teti khera sir timro
Laajle jhuki dela
Laajmaani vaagi jaanda
Laajmaani vaagi jaanda
Chhaharale chhekidela
Nareesaaunu hai
Chhaharale chhekidela
Nareesaaunu hai
Bholi pheri salla ghaari ma

Paharako ot muni
Lukaamaari khelaula
Paharako ot muni
Lukaamaari khelaula
Saanjhbhari kheli
Ori sansaarai bhulaula
Tetikhera saanjh
Pani andhyaroma dubi jala
Tetikhera saanjh
Pani andhyaroma dubi jala
Andheri ma ghar Pharkada
Andheri ma ghar Pharkada
Paharle Jiskidela nareesaaunu hai
Paharle Jiskidela nareesaaunu hai
Bholi pheri salla ghaari ma
Bholi pheri salla ghaari ma