Bhul Bhaye Maaf Gara by Anju Panta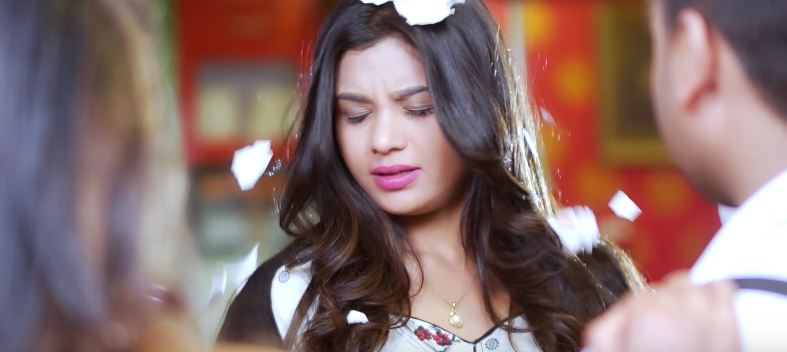 Bhul Bhaye Maaf Gara is an aadhunik Nepali song by Anju Panta. The music video features Juna, Ravi and Sumee. Bhul Bhaye Maaf Gara is a Nepali song which is directed by Prakash Dhital. The music video was cinematographed by Utsav Dahal and was edited by Nishan Ghimire.
The music for this song is composed by Arjun Pokhrel and lyrics was written by Dilli Chand. This music video shows that sometimes we waste too much time thinking about someone who doesn't even think about us for a second. Bhul Bhaye Maaf Gara is a melodious heart touching song by Anju Panta. She is one of the famous, talented and versatile singer of Nepal. Panta has given her voice in more than hundreds of hit songs. Her melodious voice adds flavor in every song she sings. Muna Chand is a producer of the music video. I am sure you will like repeating this song when you once listen to it.
This music video is officially released online by Budha Subba Digital Pvt Ltd via YouTube. Hope you guys will enjoy this melodious aadhunik song Bhul Bhaye Maaf Gara.
Here is the lyrics for Bhul Bhaye Maaf Gara:
Bhula bhaya mafa gara
Bhula bhaya mafa gara
Timilai maya garchhu banda
Timi bata tadha huda
Timi bata tadha huda
Tadpiyara marchhu bhanda
Yo maya yestai hoki
Mero bhagya yestai ho
Mero jiban akadesh ko
Katha jastai bho……

Kati aaye kati gaya
Malae k nai farak parchha
Tara yo mann timrai lagi
Tara yo man ntimrai lagi
Dhadkine garchha
Dahdkine garchha
Galti bhoki timi bina
Galti bhoki timi bina
Kopila mai jarchhu banda
Timi bata tadha huda
Timi bata tadha huda
Tadpiyara marchhu bhanda
Yo maya yestai hoki
Mero bhagya yestai ho
Mero jiban akadesh ko
Katha jastai bho……

Mann mandir ma timi mero
Kunchai deuta pujnu maile
Mamata ko artha k ho
Mamata ko artha k ho
Kasari bujnu maile
Kasari bujnu maile
Galti bhoki timilai
Galti bhoki timilai
Chokho maya garchhu banda
Chokho maya garchhu banda
Timi bata tadha huda
Timi bata tadha huda
Tadpiyara marchhu bhanda
Yo maya yestai hoki
Mero bhagya yestai ho
Mero jiban akadesh ko
Katha jastai bho………