Bichhodma Pani by Shiva Pariyar Ft. Laxmi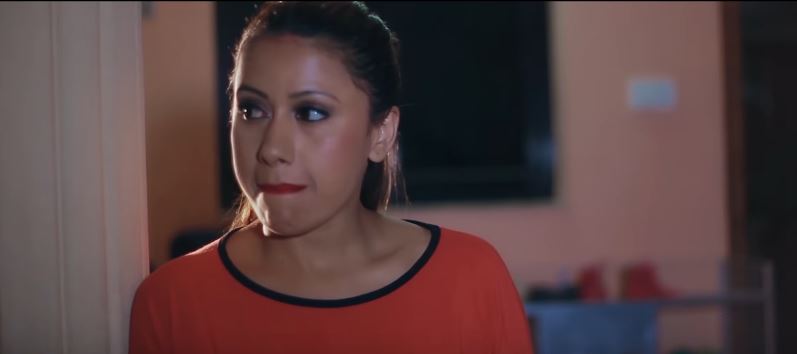 Bichhodma Pani is a New Nepali Aadhunik Sentimental pop song from Album "Amrit". The music video features Anoop, Laxmi and Jordan. Bichhodma Pani is a Nepali song by Shiva Pariyar which music video was directed by Sulochana Theeng and Anoop Yonjan. Bichhodma Pani music video was edited by Tekendra Shah.
The music of this song is composed by Tika Bomjan and lyrics was given by Jivan Bomjan. Shiva Pariyar is one of the most popular singer among the Nepali Music Lovers. Blessed with a golden voice, he has touched the hearts of millions with his songs.
The music video is released officially online by SongsNepal via Youtube. Hope that you will enjoy this Melodious pop sentimental Song Bichhodma Pani.

Here is the lyrics for the song:
Bichhodma Pani
Harpal timrai
Yad aucha kina
Bichodma pani
Herpal timrai
Yad aucha kina
Bhuldina timilai
Dukhaya ni
Mero yo mana
Mero yo mana….

Timile maya
Mare pani
Samjana ta
Manmai cha ni

Timile maya
Mare pani
Samjana ta
Manmai cha ni
Samjana nai
Prem lagcha
Timro satha
Napayara ni
Samjana nai
Prem lagcha
Timro satha
Napayara ni
Bichodma pani
Harpal timrai
Yad aucha kina
Yad aucha kina…
Audina ma
Timro samu
Timlai garo
Huncha vane
Audina ma
Timro samu
Timlai garo
Huncha vane
Parelima bilaune chu
Aasu bani
Jhare vane
Pareluma bilaune chu
Aasu bani
Jhare vane
Bichodma pani
Harpal timrai
Yad aucha kina
Yad aucha kina…