Biranoni Aafnai hunchha by Satya Raj Acharya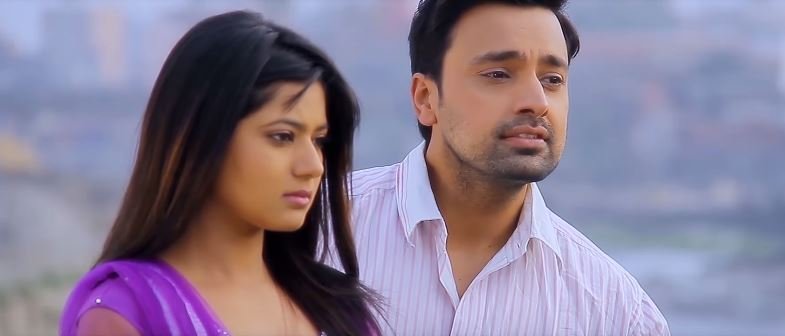 Biranoni Aafnai hunchha is a Nepali aadhunik melodious song by Satya Raj Acharya. The music video features Bimlesh and Keki Adhikari. Biranoni Aafnai hunchha is a Nepali song which is directed by Prasanna. The  music video was edited by Prakash Tuladhar and was cinematographed by Bidur Pandey.
The music for this song was composed by Dipak Sharma and lyrics was written by Dinesh Thapaliya. The music video features versatile actress Keki Adhikari. She is also known as Queen of music video of Nepal. She has act as a role of mad girl. This song want to deliver the message love makes the person mad. SatyaRaj Acharya has provided his melodious voice in this song. Satya Raj Acharya have followed his father's footsteps and have established themselves as promising singers are geared up to bring the real-life story of their father into reel-life. When you once listen this song, I am sure you will keep repeating it.
The music video is released officially online by OnlineKhabar via Youtube. Hope that you will enjoy this melodious aadhunik song Biranoni Aafnai hunchha.
Here is the lyrics for Biranoni Aafnai hunchha:
Biranoni afnai hunchha
Biranoni afnai hunchha
Mann parepachhi
Mann parepachhi
Mann parepachhi…
Afano pani parae hunchha
Mann marepachhi
Mann marepachhi
Mann marepachhi
Mann marepachhi………..

Najar ramro jata sukai
Ramrai dekhinchha

Najar ramro jata sukai
Ramrai dekhinchha
Afu ramro sabai thauma
Afnai bhetin chha
Afu ramro sabai thauma
Afnai bhetin chha
Nadinala bagar hunchhan
Nadinala bagar hunchhan
Muhan sukepachhi
Muhan sukepachhi
Muhan sukepachhi
Dil ko sagar ujha dinchha
Dilai dukhe pachhi
Dilai dukhe pachhi
Dilai dukhe pachhi
Dilai dukhe pachhi
Dilai dukhe pachhi……..

Yo duniya akai huntheyo
Mana sudha bhaya

Yo duniya akai huntheyo
Mana sudha bhaya
Sadai bhari shanti huntheyo
Mannma buddha bhaya
Sadai bhari shanti huntheyo
Mannma buddha bhaya
Din pani adhayarai hunchha
Din pani adhayarai hunchha
Ghamma luke pachhi
Ghamma luke pachhi
Ghamma luke pachhi
Ghamma luke pachhi
Sara jiban aklo hunchha
Satha chhute pachhi
Satha chhute pachhi
Satha chhute pachhi
Satha chhute pachhi
Satha chhute pachhi………