Bishwas Todera By Sanjeev Singh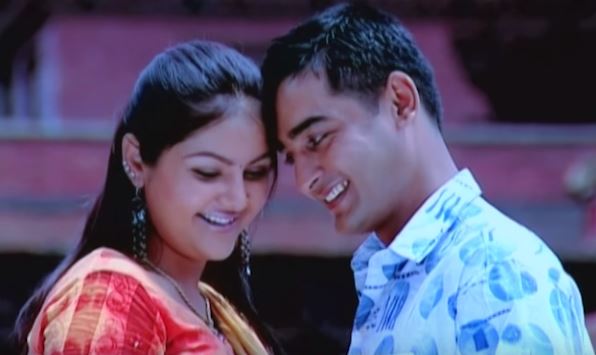 Bishwas Todera is a new pop song by Sanjeev Singh. This song, Bishwas Todera was from album "60 SAAL". This music video wants to show the relationship that is love along with the possible problems that human must have to pass through in every relationship.
The lyrics for the song was written by Bhanu Thapa and music was also composed by Bhanu Thapa himself. The music video includes all emotions such as romance, happiness and sentimental situations too. The vocal in this song made this song awesome which is given by singer Sanjeev Singh. He is one of the well known singer in the music industry. He rose to fame from his hit song 'Chulesima'. He has released a total of 11 studio albums so far. Singh has performed in over 15 countries in various musical concerts. This song was presented by Music Nepal Pvt. Ltd. When you once listen this song, I am sure you will keep tuning it.
The music video released officially online by Music Nepal via Youtube. Hope that you will enjoy this melodious pop Bishwas Todera.
Here is the lyrics for the song:
Bishwas todera timile
Aaja pheri malai kina bhetyou
Maya ta aajhai lagdo rahechha
Jani jani kasari po aarkai rojyou
He he heaaaa he he……
He he heaaaa he he……

Dherai barsa pachhi
Bheta ghata pheri bhayo
Dherai barsa pachhi
Bheta ghata pheri bhayo
Kehi bhanu bhanthyen
Bhanna lai garo paryo
Tyasai le raata ma ninda china
Dina ma chaina chhaina
Yo kasto bechaini jivan
Yo kasto bechaini jivan

Kehi chhin sangai basi
Kura kani pani satyoun
Kehi chhin sangai basi
Kura kani pani satyoun
Chhutine bela antim nazar
Pharkera pheri heryou
Tyasai le maan ko kura bandhera
Chota tha sahera
Bachnu parne kasto maya
Bachnu parne kasto maya

Bishwas todera timile
Aaja pheri malai kina bhetyou
Maya ta aajhai lagdo rahechha
Jani jani kasari po aarkai rojyou