Boli Mitho by Sapan Shrestha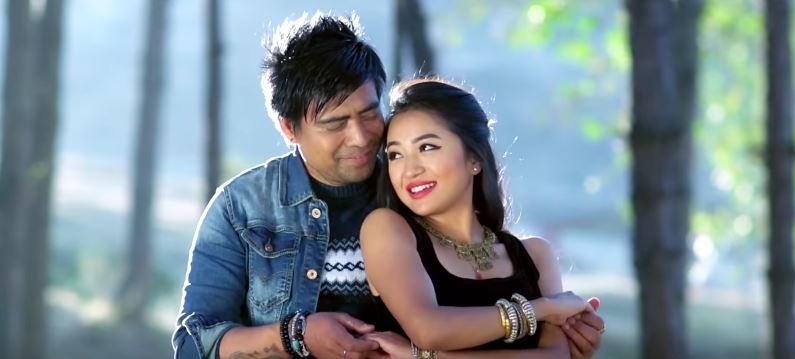 Boli Mitho is a New Aadhunik Romantic Nepali Pop song by Sapan Shrestha. The music video features are Sapan Shrestha and Alisha Rai. Boli Mitho is a Nepali song by Sapan Shrestha which is directed by Deepak M. Singh. Boli Mitho music video was edited by Nishan Ghimire.
The music of this song is composed by Indra R.P. and lyrics was written by Shrijana Khatri. The music video is featuring by versatile actress Alisha Rai with a new looks. She has appeared in numerous music videos, television commercials, print ads and some of Nepali movies. Boli Mitho music video is Cinematographed  by Arjun Tiwari and Team.
The music video is released officially online by ASIAN MUSIC via Youtube. Hope that you will enjoy this Melodious Romantic pop Song Boli Mitho.

Here is the lyrics for the song:
Boli Mitho
Sanu timro
Maha jhai guliyo

Boli Mitho
Sanu timro
Maha jhai guliyo
Timro rupa ma
yo mann mero
Mauri jhai guliyo
Pasna dau
Tyo dil ma
Lanchu timilai
Ae auna mangshir ma
Ae auna mangshir ma
Boli Mitho
Sanu timro
Maha jhai guliyo…

Lalupata sirai ma
Siuriya ki
Lajhala ho ki
Timi niuriyaki

haa
Lalupata sirai ma
Siuriya ki
Lajhala ho ki
Timi niuriyaki
Timro esara bhujha
Maela pota
Timro esara maela
Bhujha pota
Chinmai runa sanu
Timila lau malae bhanayau
Timro chau saru
Lagana k tuna chalayau
Pasna dau
Tyo dil ma
Lanchu timilai
Ae auna mangshir ma
Ae auna mangshir ma…

Pani mitho magara khayako
Maya mitho lukara layako

Haa
Pani mitho magara khayako
Maya mitho lukara layako
Anamayaerai laijanchu
Timilai pakha
Anamayaerai laijanchu
Timilai pakha
Chokho maya
Sanu timilai
Bitri yo dil bata
Ashu khasna dinna kaela
Aakha ko dil bata
Pasna dau
Tyo dil ma
Lanchu timilai
Ae auna mangshir ma
hoo Ae auna mangshir ma
hoo Ae auna mangshir ma
Ae auna mangshir ma……