Daiba tero by Ram Krishna Dhakal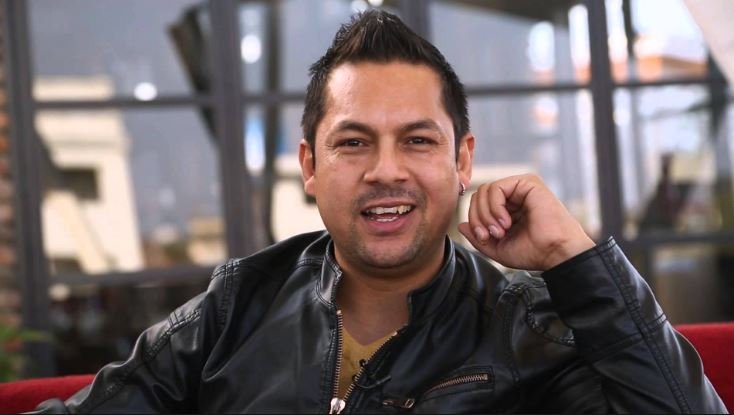 Daiba tero is a Nepali sentimental song from Album "Aagrah". Daiba tero is a Nepali song by Ram Krishna Dhakal which was directed by Alok Nembang. The music video was cinematographed by Nabin Shrestha and edited by Prakash Tuladhar.
The lyrics was written by Anand Adhikari and music for this song was composed by Nhyoo Bajracharya. Ramkrishna Dhakal is one of the most popular and talented pop, playback singer and actor. Ram krishna Dhakal is consider as second late Naranyan Gopal, who is respected as the king of melody in the Nepali music world. Daiba tero is a heart touching sentimental song which tries to deliver the message that love is 100 times more injurious than drinking alcohol and smoking. When you once listen this song, I am sure you will keep repeating it.
The music video is released officially online by Music Nepal via Youtube. Hope that you will enjoy this melodious sentimental song Daiba tero.
Here is the lyrics for Daiba tero:
Daiba tero maya ko khela la
Aja mero yo gati pardiyo

Daiba tero maya ko khela la
Aja mero yo gati pardiyo
Jasko nimti bacheko usai le
Aadhi bato na pugdai Chadiyo
Aja mero yo gati pardiyo……

Manche pani kaha
Samma nisturi
Daya ko ta thau
Samma dhekhadaina

Manche pani kaha
Samma nisturi
Daya ko ta thau
Samma dhekhadaina
Afno sano gau dhukhane manchele
Afno sano gau dhukhane manchele
Aru marda samma ma ni rudaina
Aru marda samma ma ni rudaina
Sabai lai hasaune maya le
Juni bhari dhar
Dhari ruwae diyo
Jasko nimti bacheko usai le
Aadhi bato na pugdai Chadiyo
Aja mero yo gati pardiyo……

Afno galti kasai le dhekhadaina
Afu jhuto kaela nai hudaina

Afno galti kasai le dhekhadaina
Afu jhuto kaela nai hudaina
Sabai dhekhachan aru lai najati
Sabai dhekhachan aru lai najati
Afno maelo kasai le dhekhadaina
Afno maelo kasai le dhekhadaina
Due mutu chodi dine maya le
Mutu kina yesari todhi diyo
Jasko nimti bacheko usai le
Aadhi bato na pugdai Chadiyo
Aja mero yo gati pardiyo…………