Dekhe Jaba Timilai by Ananda Karki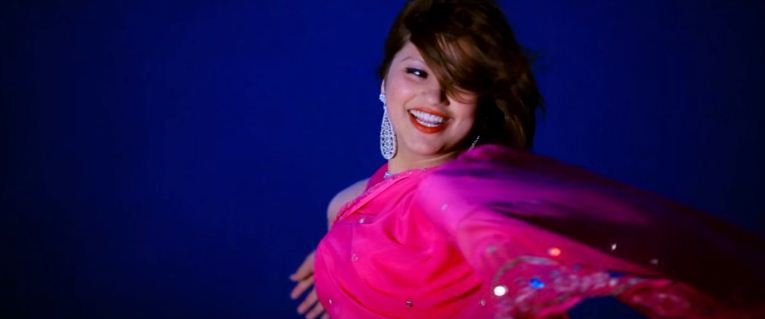 Dekhe Jaba Timilai is an aadhunik Nepali song by Ananda Karki. The music video features Kabita Baniya. This music video was cinematographed by Nabin Shrestha and edited by Nishan Ghimirey. Dekhe Jaba Timilai is a beautiful video song directed by Dipendra Ghimirey.
The lyric for this song was crafted by Agenda Ranjit while music was composed by Menorah Suman. Dekhe Jaba Timilai is a beautiful love song with loads of attached emotions. This music video utters the state of a person that drapes him after meeting his dream girl. Kabita Baniya, the starrer here has drawn herself as hot cracker in pink sari. Her appealing looks penetrates everyone's heart eventually, then releasing off beginning tachycardia. This music video was recorded at Ananda Music Pvt. Ltd. I assure you guys will love this romantic music video and tune repeatedly once after you hear it.
The music video is officially released online by Music Nepal via YouTube. Hope you will enjoy this amazing video song "Dekhe Jaba Timilai".
Lyrics for Dekhe Jaba Timilai;
Dekhe jaba dekhe timi lai

Jadaina mann mero aru lai

Lakhau lakh bata maile chhane timi lai

Aau badhiyau hami

Janma janma samma lai

Ho janma janma samma lai

Dekhe jaba dekhe timi lai

Jadaina mann mero aru lai

 

 Purnima ko raat ma

Timi aayau jun sari

Madhos le bhaye ma ta jiban nai bhari

 

 Pal pal khusi ka chhyan haru

Samjhana gari

Bitaune hai hami

 Janma janma bhari

Ho janma janma bhari

Dekhe jaba dekhi timi lai

Jadaina mann mero aru lai

 

Nasa nasa bhai

Baheu ma bhitra timi

Mero pratek ang anga bhitra pani timi

 

Sukha dukha ko ramailo chhyan ko

Samjhana gari

Ramaune hai hami

Juni juni bhari

Ho juni juni bhari

 

 

Dekhe jaba dekhi timi lai

Jadaina mann mero aru lai

Lakhau lakh bata maile chhane timi lai

Aau badhiyau hami

Janma janma samma lai

Janma janma samma lai

Dekhe jaba dekhe timi lai

Jadaina mann mero aru lai