Deurali Ko Chautari Ma (Audio) By Sanjeev Pradhan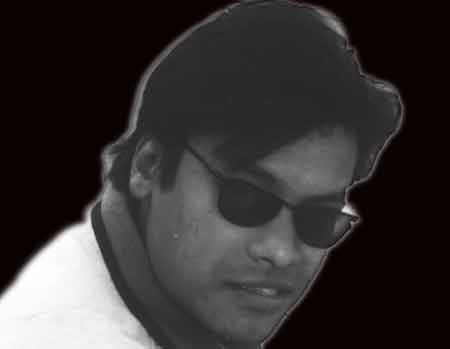 Deurali Ko Chautari Ma is a romantic pop song by Sanjeev Pradhan. The music video is about love. Sanjeev tries to remembering his date that is meet with her in the forest where there is natural beauty and they both are talking to each other in quite environment.
The music for this song was composed by Sanjeev Pradhan and lyrics was written by Sanjeev Pradhan. He is pop singer from Nepal singing Nepali and Newari Language songs. Sanjeev Pradhan who started his musical career at an early age of 17 has been in the Nepali music schene for the part 10 years. Until now he has released 12 cds and cassettes and has won awards such as the National Cultural Academy Award 2057. This capricorn who started his career with the album "Mero Preet Mero Priya" is still going strong with more than 120 songs. When you once listen this song, I am sure you will keep repeating it.
The music video is released officially online by undefinedquestion via Youtube. Hope that you will enjoy this melodious pop song Deurali Ko Chautari Ma.
Here is the lyrics for the song
Deurali Ko Chautari Ma
Deurali Ko Chautari Ma
Sangini Le Aankha Chhopeko
Aauchha Ajhai Jhajhalko
Aauchha Ajhai Jhajhalko
Deurali Ko Chautari Ma
Sangini Le Aankha Chhopeko
Aauchha Ajhai Jhajhalko
Aauchha Ajhai Jhajhalko

Lukamari Kheleko Bana Pakha Ma
Khelne Gartheu Sanai Ma
Lukamari Kheleko Bana Pakha Ma
Khelne Gartheu Sanai Ma
Ek Arkako Nama Lekhi Dunga Ma
Ek Arkako Nama Lekhi Dunga Ma
Bagar Ma Hami Duleko
Aaunchha Ajhai Jhajhalko
Aaunchha Ajhai Jhajhalko

Indredi Le Sajeko Nau Danda Ma
Bhetne Gartheu Sajhai Ma
Indredi Le Sajeko Nau Danda Ma
Bhetne Gartheu Sajhai Ma
Badal Pariko Maya Ko Sano Gaun Ma
Badal Pariko Maya Ko Sano Gaun Ma
Sangai Sangai Hami Duleko
Aanuchha Ajhai Jhajhalko
Aanuchha Ajhai Jhajhalko

Deurali Ko Chautari Ma
Deurali Ko Chautari Ma
Sangini Le Aankha Chhopeko
Aauchha Ajhai Jhajhalko
Aauchha Ajhai Jhajhalko
Deurali Ko Chautari Ma
Sangini Le Aankha Chhopeko
Aauchha Ajhai Jhajhalko
Aauchha Ajhai Jhajhalko
Aauchha Ajhai Jhajhalko
Aauchha Ajhai Jhajhalko
Aauchha Ajhai Jhajhalko
Aauchha Ajhai Jhajhalko