Dui Thopa Aansu by Milan Amatya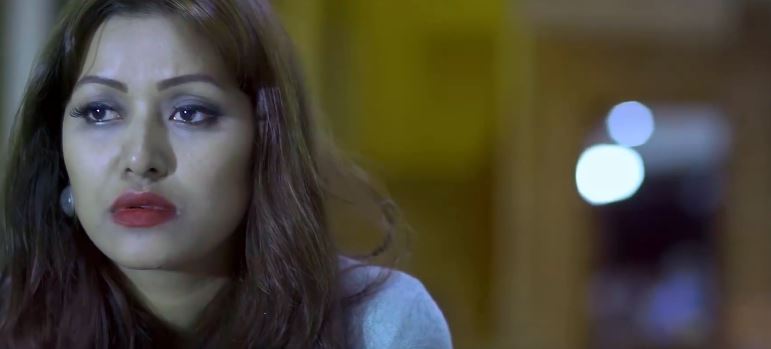 Dui Thopa Aansu is a Nepali sentimental song by talented singer Milan Amatya. This video of the song features talented artists like Malina Joshi, Diwas Upreti, Sarbashree Aryal and Silsa Jirel. The video is directed by Sahendra Shrestha and edited by Prakash Tuladhar. This music video is beautifully filmed by cameraman Hari Humagain.
The lyrics of the song Dui Thopa Aansu is written by Yogendra Mani Dahal and music is composed by Kamal Khatri. The music video features beautiful and versatile model Malina Joshi. She has appeared in numerous music videos, television commercials and print ads. She is one of the established model of Nepali music video industry. Dui Thopa Aansu deliver the message that Love is a dream for the wise, a game for the fool, a comedy for the rich and a tragedy for the poor. The Innovative, energetic and multidimensional young singer Milan Amatya has contributed her voice in this music video. When you once listen this song, I am sure you will keep repeating it.
The music video is released officially online by The Core Creation via Youtube. Hope that you will enjoy this Melodious sentimental song Dui Thopa Aansu.
Here is the lyrics for Dui Thopa Aansu:
Timro lagi bholi ma
Timro lagi bholi ma
Sukha samachar bhayara
Aauna chu
Patra patrikia ma sambadanako
Tasbir sahit chaunachu
Ani matra timi bta
Dui Thopa Aasu ko
Samana pauanchu
Dui Thopa Aasu ko
Samana pauanchu…….

Jadaichu ma yo sansar
Bata timro lagi
Sukhaada hola

Jadaichu ma yo sansar
Bata timro lagi
Sukhaada hola
Timi bhayak aaru kasai lai
Yo kura dhukhada hola
Timra ootha ma muskan haru
Timra ootha ma muskan haru
Kahi pal lai khojna chu
Ani matra timi bata
Dui Thopa Aasu ko
Samana pauanchu
Dui Thopa Aasu ko
Samana pauanchu……….

Nata theyo timi sanga
Tyo bandan fukayara janachu

Nata theyo timi sanga
Tyo bandan fukayara janachu
Timi la deyaka ghau haru
Sabai lukayar janachu
Kahi paal lai bhaya poni
Kahi paal lai bhaya poni
Timro seer jhukayar janachu
Ani matra timi bata
Dui Thopa Aasu ko
Samana pauanchu
Dui Thopa Aasu ko
Samana pauanchu…………