Harpal Timi Bina by Shiva Pariyar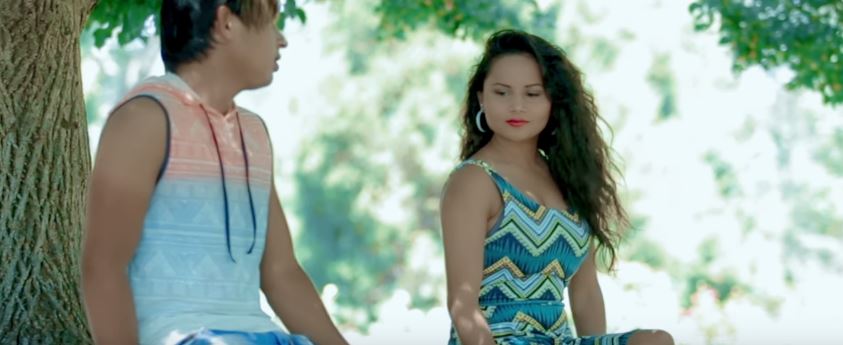 Harpal Timi Bina is a New Nepali Aadhunik Sentimental pop song by Shiva Pariyar. The music video features Dadhi and Kiki Sharma. Harpal Timi Bina is a Nepali song by Shiva Pariyar which was directed by Krishna Rai. Harpal Timi Bina music video was edited by Dadhi (USA) and cinematographed by Tula Sanyasee.
The music video of this song was arranged by Yakso Tekendra and lyrics was written by Dadhi (USA). Shiva Pariyar is one of the most popular singer among the Nepali Music Lovers. Blessed with a golden voice, he has touched the hearts of millions with his songs. Harpal Timi Bina is Sentimental pop song. This music video shows that Dadhi life is blank without Kiki Sharma. His life is meaning less without Kiki Sharma. When you once listen this song, I am sure you will keep repeating it.
The music video is released officially online by SongsNepal via Youtube. Hope that you will enjoy this Melodious pop sentimental Song Harpal Timi Bina.

Here is the lyrics for the song:
Rito rito chhu ma yaha
Harpal timi bina
Rito rito chhu ma yaha
Harpal timi bina
Sunya sunya cha
Mero jiwan timi bina
Sunya sunya cha
Mero jiwan timi bina
Timi bina…

Mutu nai na dau bharu
Maya timi gardainau bhane
Mutu nai na dau bharu
Maya timi gardainau bhane
Asha na dhekhau
Sagai jiuna marne
Maya timi gardainau bhane
Asha na dhekhau
Sagai jiuna marne
Maya timi gardainau bhane
Maya timi gardainau bhane
Rito rito chu ma yaha
Harpal timi bina…

Purnima ko raat ma pani
Timilai nai parkhi raye
Purnima ko raat ma pani
Timilai nai parkhi raye
Din bitera raat bite
Timilai nai parkhi raye
Tara timi ayenau
Din bitera raat bite
Timilai nai parkhi raye
Tara timi ayenau
Tara timi ayenau
Ayenau
Rito rito chu ma yaha
Harpal timi bina………