Jalera Mutu By Santosh Lama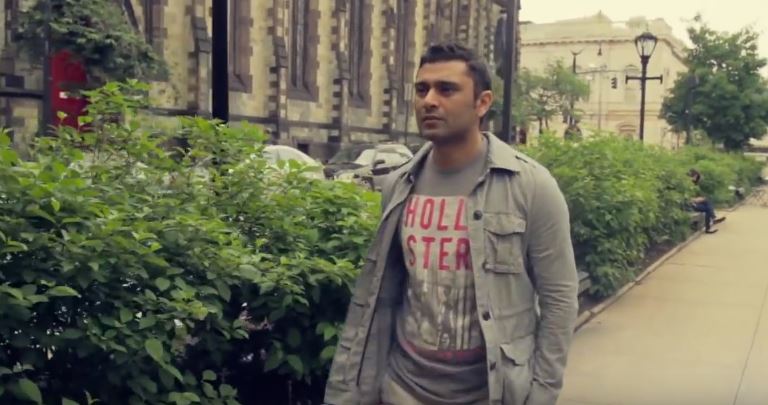 Jalera Mutu is a sentimental song by Santosh Lama. The music video features Raj Ballav Koirala and Shanti Gurung. Jalera Mutu Nepali song is directed and cinematographed by Arjun Subedi. The music video was edited by Anoj Jung.
The music for this song was composed by Amber Subba and lyrics was also written by Amber Subba himself. This music video tries to deliver message that don't lie to people that trust you, and don't trust people that lie to you. Santosh Lama is a one of the established and much-loved singers in Nepali music industry. He is a Nepali singer from Naubise Khatripauwa, Dhading. He was the winner of "Nepali Tara-2" in 2064. His many recorded song are popular. Overall, The talented and hot model Raj Ballav Koirala and Shanti Gurung have given their best performance. This music video was presented by  planet3films. When you once listen this song, I am sure you will keep repeating it.
 The music video is released officially online by PLANET3 FILMS via Youtube. Hope that you will enjoy this melodious sentimental song Jalera Mutu.
Here is the lyrics for the song Jalera Mutu:
Jalera mutu khak vayo……
Jalera mutu khak vayo
Thau chhaina tmilae rakhne
Man vari chhura chaleo….
Man vari chhura chaleo
Jalera mutu khaka vayeo
Jalera mutu khaka vayeo
Jalera mutu khaka vayeo
Jalera mutu khaka vayeo
Jalera mutu khaka vayeo
Jalera mutu khaka vayeo
Jalera mutu khaka vayeo

Nakhojeko hoina maile
Nakhojeko hoina maile
Nakhojeko hoina maile
Nakhojeko hoina maile
Nakhojeko hoina maile
Tmro Priti sachi rakhna
Tara aja chhodi gaeu
Sapana jati todi gaeu
Sapana jati todi gaeu…….
Jalera mutu khaka vayeo…..

Nalekeko hoina maile
Nalekeko hoina maile
Nalekeko hoina maile
Nalekeko hoina maile
Nalekeko hoina maile
Tmro nau chhati vari
Tara aja meti gaeu
Nadekhine chota dieu
Nadekhine chota dieu…..
Jalera mutu khaka vayo
Thau chhaina tmrilae rakhne
Mana vari chhura chaleo…..
Jalera mutu khaka vayo
Jalera mutu khaka vayo
Jalera mutu khaka vayo
Jalera mutu khaka vayo