Jandai Chhu Ma by Himal Sagar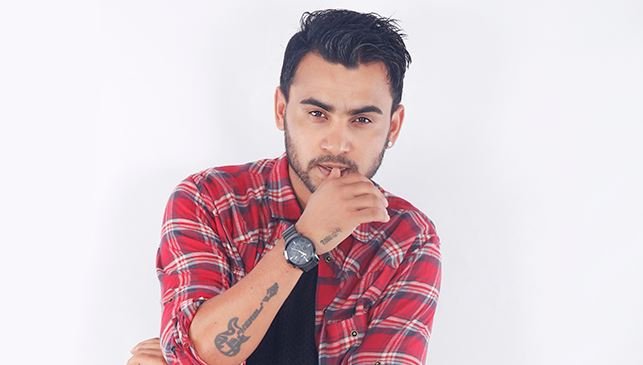 Jandai Chhu Ma is a Nepali sentimental Song from album "Tyo Din". Jandai Chhu Ma is a Nepali song by Himal Sagar which was directed by Kapil Lama. The Music video was cinematographed by Sudip Budhathoki.
The music of this song is composed by Himal Sagar and lyrics of this song was written by Shyam Parajuli. The vocal for this song was given by one of the famous Nepalese pop and modern singer, music composer and lyricist. Jandai Chhu Ma music video want to show the current situation of Nepali people who goes to foreign country for working by leaving him  family alone. Jandai Chhu Ma music video was post production by Tribeni Films Nepal. When you once listen this song, I am sure you will keep repeating it.
The music video is released officially online by Dhaulagiri Cassette Center via Youtube. Hope that you will enjoy this melodious sentimental song Jandai Chhu Ma.
Here is the lyrics for Jandai Chhu Ma:
Jadaichhu ma timilai chodera
Timi sanga ko satha chodera
Tara malai timi yaad
Aae rahanchhou
Tara malai timi yaad
Aae rahanchhou

Jadaichhu ma timilai chodera
Timi sangako satha chodera
Tara malai timi yaad
Aae rahanchhou
Tara malai timi yaad
Aae rahanchhou…………

Kasari bit do hola ma gaye
Pachhi ko din
Malae sabai thahacha
Bhachana sakdinau ekaichin

Kasari bit do hola ma gaye
Pachhi ko din
Malae sabai thahacha
Bhachana sakdinau ekaichin
Tara malai samjhi bato kurnu hai
Ani malai timile kaile na bhulnu hai…….

Ekdin duedin bhandai
Aaunedin gandi holi
Samjhana dherai aauda
Photo herda herdai roli

Ekdin duedin bhandai
Aaunedin gandi holi
Samjhana dherai aauda
Photo herda herdai roli
Tara malai sadai mannma rakhnu hai
Timro mero chokho
Maya chai sachanu hai
Jadaichhu ma timilai chodera
Timi sangako satha chodera
Tara malai timi yaad
Aae rahanchhou
Tara malai timi yaad
Aae rahanchhou…………