Kahile Timro Pachhauri Ma by Udit Narayan Jha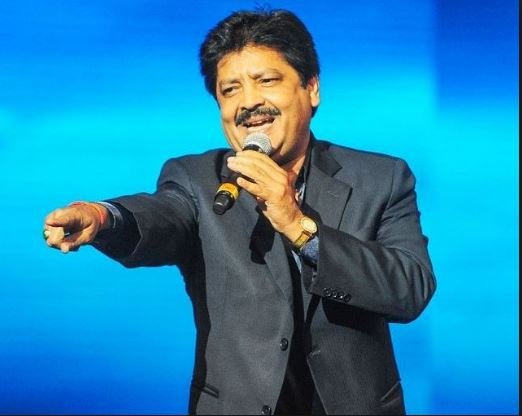 kahile timro pachhauri ma aljhe is a popular Nepali song by Udit Narayan Jha from his album 'Upahar'. The lyrics for this song is written by Raman Ghimire and the music is composed by Alok Shree. The music video is directed by Bhusan Dahal.
The video is officially released  online by  Krishna Dev Pal via Youtube. This music video features Anudan and Usha. Enjoy watching this beautiful song by Udit Narayan jha.
Here is the lyrics for this song:
Kaile timro pacchyauri ma aljhen
Kaile timro chaubandhi ma aljhen
Lobhaune paaso thapeu maya ko
Aakhir timro zindagi ma aljhen

Kaile timro pacchyauri ma aljhen
Kaile timro chaubandhi ma aljhen
Lobhaune paaso thapeu maya ko
Aakhir timro zindagi ma aljhen…

Na dhekhe jhai baato kaati
para pugi farki herdha
timi sanga aankha judhai
mutu bhitra raanko baldha

Na dhekhe jhai baato kaati
para pugi farki herdha
timi sanga aankha judhai
mutu bhitra raanko baldha

Kahile ta naamai bhunle
aafu jaaney thamai bhuley
timi lai pachhayi hinda
thokiyera kati laden

Kaile timro farkayi ma aljhen
kaile aankha tarkayi ma aljhen
lobhaune paaso thapeu maya ko
aakhir timro zindagi ma aljhen…

Mera sapana timi tira hamphalna
po thale achel, aafnai dhuk-dhuki ma
paraye baasa khojna thale achel
paraye baasa khojna thale achel

Mera sapana timi tira hamphalna
po thale achel, aafnai dhuk-dhuki ma
paraye baasa khojna thale achel
paraye baasa khojna thale achel

Khoji rahun jasto lagcha
Veti rahun jasto lagcha
timro ghar ko cheu chau
basai sarum jasto lagcha

Kahile timro hasayi ma aljhen
Kahile kura garayi ma aljhen
Lobhaune paaso thapeu maya ko
aakhir timro zindagi ma aljhen

Kaile timro pacchyauri ma aljhen
Kaile timro chaubandhi ma aljhen
Lobhaune paaso thapeu maya ko
Aakhir timro zindagi ma aljhen…