Kasari Bhanu Ma Timilai By Deepesh Kishwor Bhattarai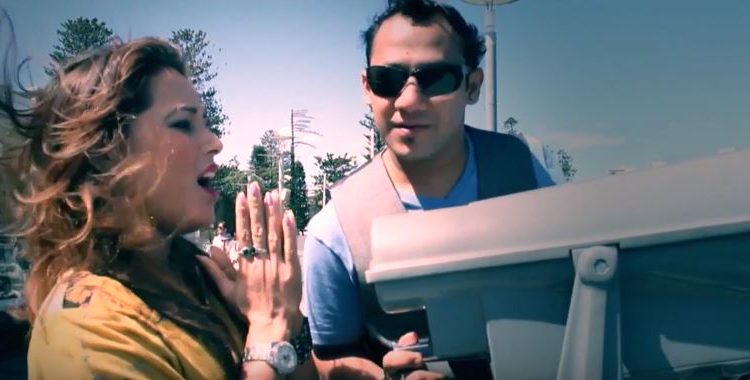 Kasari Bhanu Ma Timilai is a Nepali pop song by talented singer Deepesh Kishwor Bhattarai. The song was directed by Pradeep Timalsina. The music video Kasari Bhanu Ma Timilae was edited by Prajwalitt Parajuli. The music video features Sundeep Lamichhane and Shuvhangi Koirala.
Kasari Bhanu Ma Timilai is a pop song that describes how hard it is for a lover whose lover is not near to him. The nights feel alone and become long and so do the day. The lyrics for the song was written by Bibek Regime. The music for this song was composed by Sujan K.C. Deepesh is a versatile singer and a great artist who has been contributing lot in the musical field he has got a good reputation in the Nepali musical area. He released his albums like Hosh Harayepani, Subhakamana, Mausam, Selected Dipesh, Forever, Fortune and got a lot of hits. Deepesh has a awesome and attracting voice and is able to attract more and more people towards him. I suggested you guys to listen this song. Once you listen to this song you will keep repeating it.
The video is officially released online by Pradeep Timalsina via YouTube. Do watch the video from here:
Here is the lyrics for the song Kasari Bhanu Ma Timilai:
Kasari bhanu ma
Tmilae mero manka kura
Kasari bachhnu yo
Jiban aba tmi bina
Kasari bhanu ma
Tmilae mero manka kura
Kasari bachhnu yo
Jiban aba tmi bina
Tmro mayalae hridaya vari
Sajayeko chhu
Timibina ma aja eklo vayeko chhu
Tmro mayalae hridaya vari
Sajayeko chhu
Timibina ma aja eklo vayeko chhu

Pravatko lalima tmilae dekhchhu
Mero har gitama tmrai dhuna sunchhu
Pravatko lalima tmilae dekhchhu
Mero har gitama tmrai dhuna sunchhu
Khojchha yo manale
Tmilae nai ghari ghari
Sajayeko chhu
Tmrai tasbir mutu vari
Trmo mayalae hridaya
Vari sajayeko chhu
Trmi bina ma aja ekklo vayeko chhu
Trmo mayalae hridaya
Vari sajayeko chhu
Trmi bina ma aja ekklo vayeko chhu

Tmi bina yo manalae
Kasari bujhau
Sapaako kura
Usalae kasari sunau
Tmi bina yo manalae
Kasari bujhau
Sapaako kura
Usalae kasari sunau
Kasari vanu ma tmilae
Mera manka kura
Kasari bachhnu yo
Jiban aba tmi bina
Kasari vanu ma tmilae
Mera manka kura
Kasari bachhnu yo
Jiban aba tmi bina
Trmo mayalae hridaya
Vari sajayeko chhu
Trmi bina ma aja ekklo vayeko chhu
Trmo mayalae hridaya
Vari sajayeko chhu
Trmi bina ma aja ekklo vayeko chhu