Kashle Suruwat (Male version) By Santosh Lama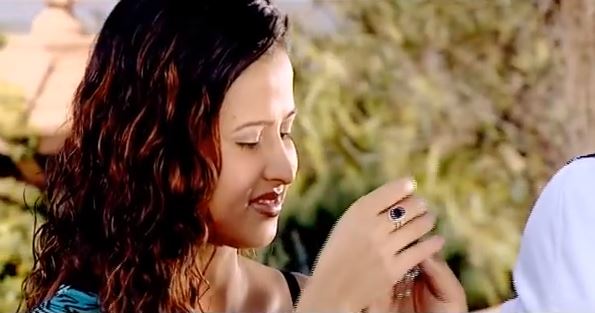 Kashle Suruwat is a Nepali sentimental song by talented singer Santosh Lama from album "Mann Bhitra". This music video features talented artists Krishna and Baby. The video is directed by Kamal Khaling and edited by Kamal himself. This music video is beautifully filmed by cameraman Madhur Bashnet.
The lyrics of the song Kashle Suruwat is written by Krishna KC and music is composed by Hari Lamsal. The music video features beautiful and versatile model Baby. She is one of the established model of Nepali music video industry. Kashle Suruwat deliver the message that Don't feel bad if people remember you only when they need you. Feel privileged that you are like candle that comes to their mind when there is darkness. The Innovative, energetic and multidimensional young singer Santosh Lama has contributed his voice in this music video. When you once listen this song, I am sure you will keep repeating it.
The music video is released officially online by Music Nepal via Youtube. Hope that you will enjoy this melodious sentimental song Kashle Suruwat.
Here is the lyrics for the song Kashle Suruwat:
Kasle suruwat garyo hola
Yo maya bhanne chiz
Kasle suruwat garyo hola
Yo maya bhanne chiz
Suru ta garyo garyo
Suru ta garyo garyo
Suru ta garyo garyo
Suru ta garyo garyo
Kina basaalena bichhod nahune reet
Bichhod nahune reet
Kasle suruwat garyo hola
Yo maya bhanne chiz

Maya hunchha man jaanchhan
Kina kasai sita
Maya hunchha man jaanchhan
Kina kasai sita
Jyaanai sumpine le haarnu parne
yaanai sumpine le haarnu parne
Dhokaa dine kai kina hunchha jeet
Kina huncha jeet
Kasle suruwat garyo hola
Yo maya bhanne chiz

Man bhitra kaa saara khusi
Man bhitrai mare
Man bhitra kaa saara khusi
Man bhitrai mare
Jyaanai khaane rahechha yo maya
Jyaanai khaane rahechha yo maya
Jiunu na marnu kasto bhool gare
Kasto bhool gare

Kasle suruwat garyo hola
Yo maya bhanne chiz
Kasle suruwat garyo hola
Yo maya bhanne chiz
Suru ta garyo garyo
Suru ta garyo garyo
Suru ta garyo garyo
Suru ta garyo garyo
Kina basaalena bichhod nahune reet
Bichhod nahune reet
Kasle suruwat garyo hola
Yo maya bhanne chiz
Kasle suruwat garyo hola
Yo maya bhanne chiz