Kehi Gari Sakina by Khem Risal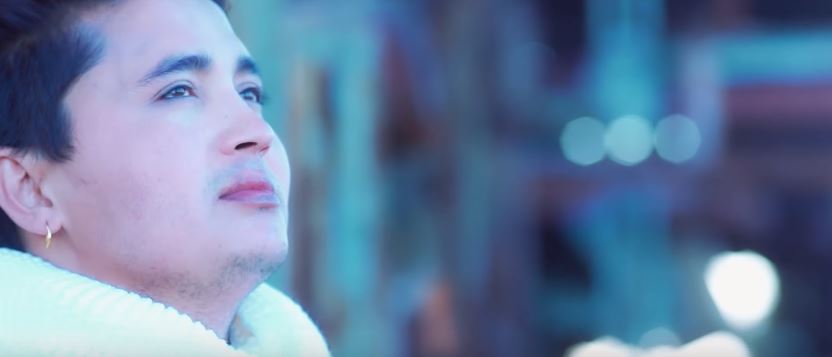 Kehi Gari Sakina is a Nepali modern song by Khem Risal. The music video features Nayan and Punam. Kehi Gari Sakina music video is directed by Kedar Dhital and was edited by Nishan Ghimire. This music video beautifully shot by cameraman Utsav Dahal.
The music for this song was composed by Mohan Magar and lyrics was written by Khem Risal. The Innovative, energetic and multidimensional young rising singer Khem Risal has contributed her voice in this music video. From this music video, Khem Risal want to express that Love is like the wind, you can't see it, but you can feel it. The well known and multi talented arranger Roshan Bantawa has arranged this music video. When you once listen this song, I am sure you will keep repeating it.
The music video is released officially online by
Budha Subba Digital Pvt Ltd via Youtube. Hope that you will enjoy this melodious song
Kehi Gari Sakina.
Here is the lyrics for Kehi Gari Sakina:
Kehi Gari Sakina mannle
Timilai birsana

Kehi Gari Sakina mannle
Timilai birsana
Sabai jadha kheri
Yaad pani lage hunna
Yaad pani lage hunna
Kae gare sakena mannle
Timilai birsana…….

Yaad haru ko gau le
Jindagi yo dhukhi rayecha

Yaad haru ko gau le
Jindagi yo dhukhi rayecha
Chokho maya mahago sapana
Chokho maya mahago sapana
Dhekhana hunna rayecha
Tiraskar milyo fala
Maya ko theyo chahana
Sabai li jadha kheri
Yaad pani lage hunna
Yaad pani lage hunna
Kae gare sakena mannle
Timilai birsana…….

Aakasha ko jun timi
Tara majha mai
Chamki rahanu

Aakasha ko jun timi
Tara majha mai
Chamki rahanu
Mata pare bhue ko dhulo
Mata pare bhue ko dhulo
Kaela kae chiyaunu
Hidna khojhada thalchan
Mera paela haru bhasina
Sabai li jadha kheri
Yaad pani lage hunna
Yaad pani lage hunna
Kae gare sakena mannle
Timilai birsana…………