Kina Khelyau Piratiko Khel by Narendra Pyasi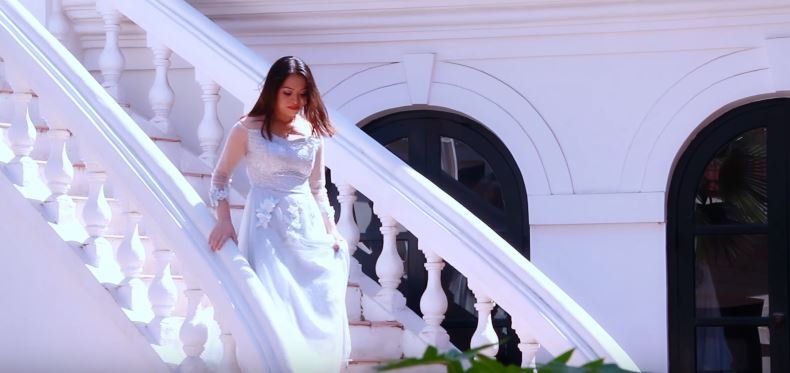 Kina Khelyau Piratiko Khel is a new sentimentalNepali song by Narendra Pyasi. The music video features Manil Tamang, Subeena Rai and Rijan Chapagain. Kina Khelyau Piratiko Khel Nepali song which is directed by Priyajan Rai. The music video was Cinematographed by Jeevan Shrestha and was edited by Manish Karki.
The  music for this song was composed by Sanam Purush and lyrics was written by Tara Prasad Chapagain. The music video features versatile model Subeena Rai. She featured in more than 100 music videos and ads. Timi Aune Bato is a sentimental Nepali song which shows that never advertise your feeling because there is no market for your emotion. And also provide a lesson that love is not between a cute girl and handsome boy, it is between two real heart. When you once listen this song, I am sure you will keep repeating it.
The music video is released officially online by Music Nepal via Youtube. Hope that you will enjoy this melodious sentimental song Kina Khelyau Piratiko Khel.

Here is the lyrics for Kina Khelyau Piratiko Khel:
Kina Khelyau Piratiko Khel
Timile malae dhati dhati

Kina Khelyau Piratiko Khel
Timile malae dhati dhati
Maile maya lakai theya
Hoo bacha kasam khakai theya
Gayau timi mutu sati
Gayau timi mutu sati
Kina Khelyau Piratiko Khel
Timile malae dhati dhati……

Sajhayeka sara sapana
hoo Sajhayeka sara sapana
Adhuro nai hunu rayecha
Dhukhiyeka bhagya lai
Ashu le nai dhunu rayecha
Kina Khelyau Piratiko Khel
Timile malae dhati dhati
Maile maya lakai theya
Hoo bacha kasam khakai theya
Gayau timi mutu sati
Gayau timi mutu sati
Kina Khelyau Piratiko Khel
Timile malae dhati dhati……

Phula samjhe ridayema
hoo Phula samjhe ridayema
Sajhaye theya chokho maya
Purnima ko juna bitra
Hudo rayecha kalo chaya
Kina Khelyau Piratiko Khel
Timile malae dhati dhati
Maile maya lakai theya
Hoo bacha kasam khakai theya
Tara Gayau mutu sati
Tara Gayau mutu sati
Kina Khelyau Piratiko Khel
Timile malae dhati dhati