Kina kina Timro Tashbir by Ghulam Ali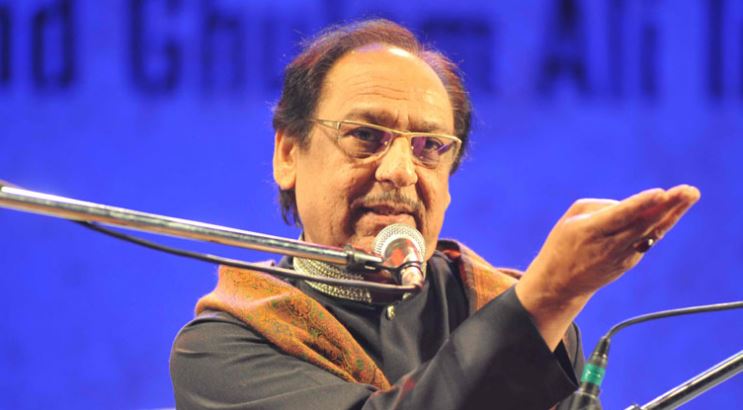 Kina kina timro tashbir is a Aadhunik song. As we all know that old is gold this song is much loved to listen these days as it carries the sweetness on it even now. This beautiful song is composed by Ghulam Ali.
This music video is is not available but you can check out this song as available here. Hope that you will Enjoy watching this beautiful Old song Kina kina timro tashbir by Ghulam Ali.
Here is the lyrics for this song:
Kina kina timro tashbir
malai niko lagchha
Kina kina timro tashbir
malai niko lagchha…

Nabolera jati herchau
Utti hissi lagcha
Aandhyaro ma raat bich
Tara pichhe ghumchha
Junelima jun siti urli mukh chumchha
Kina kina timro tashbir
Malai niko lagchha…

Ek las thau ma tyo
sathi mero banchha
Aadha raat ma biujhe pani
siranai ma hunchha
Ek las thau ma tyo sathi mero banchha
Aadha raat ma biujhe pani siranai ma hunchha
Prabhat ko
Prabhat ko
Mirmire usa jaba huncha
Mero maan ko jhajhalko
Ma paile aai pugcha
Kina kina timro tashbir
Malai niko lagcha…

Bichodko bedana ma
jati chhati polchha
Milan ko kalpana ma
Tehi aasha banchha
Bichodko bedana ma
jati chhati polchha
Milan ko kalpana ma
Tehi aasha banchha

Kokila ma
Kokila ma
Halchhu jasai mutu bhitrai pugchha
jata tadha pugchu sadhai
Najik tehi huncha
Kina kina timro tashbir
Malai niko lagchha
Na bolara jati herchau
uti hisi lagaxa
Kina kina timro tashbir
Malai niko lagchha…