Ko Ho Aafno by Pramod Kharel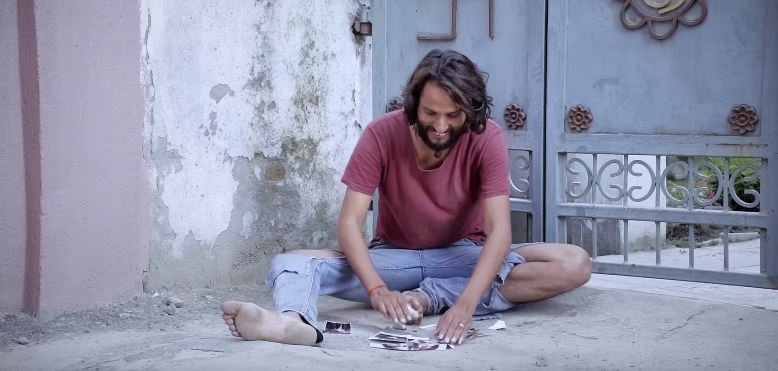 Ko Ho Aafno a new aadhunik song by Pramod Kharel. The music video features Dev Raj Acharya, Suvecha Thapa, Sanjiv Lama, Sabita Bhattrai and Sahanish. Ko Ho Aafno music video is directed by Hari Udashi. The music video was cinematographed by Santosh Lama and edited by Hari Udashi.
The music for the song was composed by Purna Pariyar and lyrics was written by Sita Bhattrai. This song features versatile actress Suvecha Thapa. She has given her outstanding performance in this music video.  Ko Ho Aafno is a sentimental song which shows the pain caused by love after something went wrong in relationship. This song also wants to say that sometimes we have to be strong enough to hold the pain given by our love. The melodious voice was given by playback singer Pramod Kharel. When you once listen this song, I am sure you will keep tuning it.
The music video  is released officially online by Music Nepal via Youtube. Hope that you will enjoy this melodious aadhunik song Ko Ho Aafno.
Here is the lyrics for Ko Ho Aafno:
Ko ho afno kina aba yaha
Satha ma bhetidaina

Ko ho afno kina aba yaha
Satha ma bhetidaina
Afno ho yo mann pani yaha
Satha ma dhekhidaina
Jasle mero mann ori pari
Bharcha sabda khusi le
Tyo manche ho mann ujhalko
Prem bharne chha usle
Ko ho afno kina aba yaha
Satha ma bhetidaina …….

Aaye timra ridaye pal ma
Basha kasle garechha

Aaye timra ridaye pal ma
Basha kasle garechha
Shradha bharai mann jagat ma
Bhaba usle bharecha
Chhan dherti ma jati sab yaha
Prem ko bhaba bharne
Uskai manche bana aba timi
Karma ko marma bhujhane
Ko ho afno kina aba yaha
Satha ma bhetidaina …….

Aakha lau basa aba yaha
Shristi ko chakra bitra

Aakha lau basa aba yaha
Shristi ko chakra bitra
Manche manche bana aba timi
Bhaba chardai pabitra
Mai ho timro mann saba ma
Kalpa ko bota banne
Mai ho astha bana khusuma ma
Prem ma ko bhaba bolne
Ko ho afno kina aba yaha
Satha ma bhetidaina …………