Lada introduces the new Granta TC1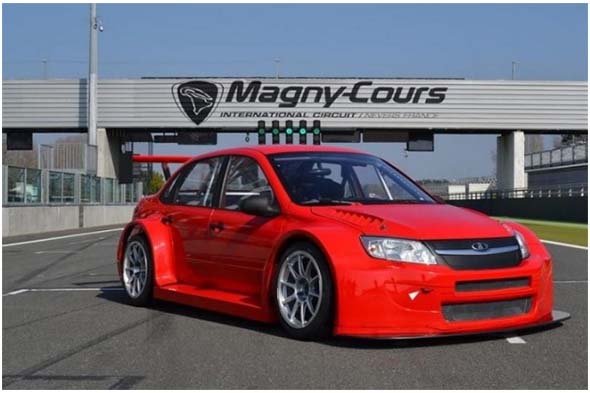 Lada has declared that he will be in the competition in the World Touring Car Championship this year as he does not feel any kind of strangeness for he had taken part in the year2008 too. The Russian Car makers have requested him for his new Granta TC. This is the model which will be driven by Rob Huff, the winner of the 2012 WTCC and the co-drivers are Mikhail Kozlovskly and James Thompson.
The Lada Granta TC1 weighs up to 1,150 kg and in accord to the care-maker, there is actually 50 kg lesser than its predecessor, The Granta 1600T. The racer has planned to adopt the visibly lower, wider and more aggressive for this year. The new car is on 18-inch alloy wheels and gets wheel arches, along with updated aerodynamics including a different rear wing.
The new Granta TC produces the maximum power of 385PS Lada Granta TC1 will be facing the competition from the Citroen C-Elysee and Honda Civic in the 2014 WTCC season. Lada has informed everything related to the participation in the competition of WTCC. The WTCC is an international level touring championship which was sanctioned by Federation International de l' Automobile (FIA). The championship was firstly incepted in 1987 and it will be continued to garner its popularity thereafter.