Ma Baisako Phul by Keshu Shrestha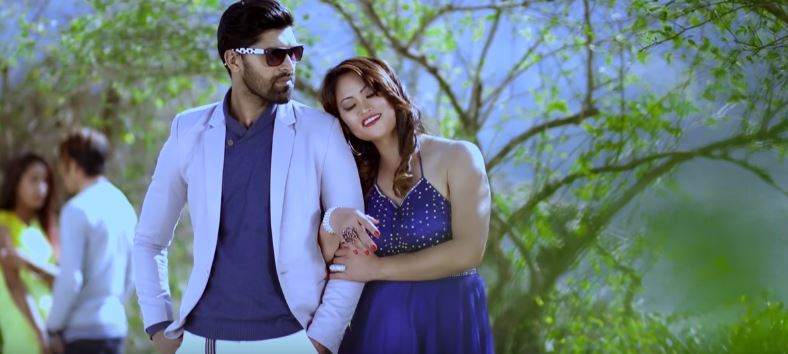 Ma Baisako Phul is a new Nepali pop song by Keshu Shrestha. The music video features Rima Shakya and Nirjan Thapa. Ma Baisako Phul is a Nepali song which is directed by Suman Sagar Jung K.C. The music video was edited by Suresh Raut and was cinematographed by Arjun Tiwari & Team.
The music for this song is composed by Hari Lamsal and lyrics was written by Buddha Bir Lama. The music video features versatile model Rima Shakya. She has given her 100 percent effort to make this music video outstanding. And another handsome gorgeous well known model Nirjan Thapa has supported her. This music video able to give the message to those people who palys in love for their own welfare. Overall, this song deliver the message that do not love anyone for their face and body. Love for their heart and spirit. When you will listen this song, I am sure you will keep listen again and again.
The music video is released officially online by SongsNepal via Youtube. Hope that you will enjoy this melodious song Ma Baisako Phul.
Here is the lyrics for Ma Baisako Phul:
Ma Baisako Phul re
Sundar dhekhachan sabai le

Ma Baisako Phul re
Sundar dhekhachan sabai le
Tara mero pira betha
Bhujhadainan kasai le
Bhujhadainan kasai le…..

Kaela polcha gham le
Rujhaucha pani le

Kaela polcha gham le
Rujhaucha pani le
Hepna khojhachan
Narisauna bani le
Hepna khojhachan
Narisauna bani le
Narisauna bani le
Ma saraf ko phul re
Aakha gadchan sabai le
Tara mero pira betha
Bhujhadainan kasai le
Bhujhadainan kasai le………

Jabani ko hawa le
Malae nai jiskaucha
Jabani ko hawa le
Malae nai jiskaucha
Lovi papi bhamara
Bina siti shataucha
Lovi papi bhamara
Bina siti shataucha
Bina siti shataucha
ma farkreko phul re
Ramri bhanchan sab le
Tara mero marma lai
Bhujhadainan kasai le
Bhujhadainan kasai le
Ma Baisako Phul re
Ramri dhekhachan sabai le………