Ma Kahile Hanseko Thiyan By Yash Kumar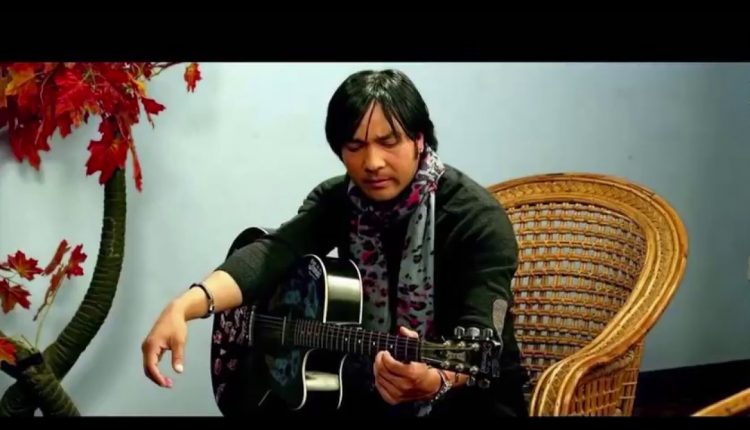 Ma Kahile Hanseko Thiyan is a new Sentimental Nepali song by Yash Kumar. This song is taken from his "Reason". This music video was directed by Sangita Shrestha and edited by Prakash Tuladhar. The music video is captured by the cameraman Bhupendra Shrestha.
The lyrics and music for this song is composed by Yash Kumar. The vocal in this song is also given by Yash Kumar. He is one of the most loved and demanded singer of his time. He is not only a singer, he is actor, writer and music composer. He was born in 16th Nov, 1978 to father Ram Nepal and mother Gita Nepal at Sarlahi. In most of his songs we could feel the pain of racism in our country. In this song he tries to convince his girlfriend who is angry from him. When you once listen this song, I am sure you will keep repeating it.
The music video is released officially online by Dhaulagiri Cassette Center via Youtube. Hope that you will enjoy this melodious lok pop song Ma Kahile Hanseko Thiyan.

Here is the lyrics for the song:
Ma kahile hanse ko thian
Timi mero samu runda
Kina tyasai gali garchhau
Badhyata ma rada hunda
Ma kahile hanse ko thian
Timi mero samu runda
Kina tya sai gali garchhau
Badhyata ma rada hunda

Timi bata tada hunu
Malai kasai ko kar thyo
Timi lai saatha debthayn
Janma naata tutne dar thyo
Timi bata tada hunu
Malai kasai ko kar thyo
Timi lai saatha debthayn
Janma naata tutne dar thyo
Hansera boli deau
Kahile kahin bheta hunda
Kina tyasai aankha tarchhau
Badhyata ma rada hunda
Ma kahile hanse ko thian

Sabai thaha chha timi lai
Kasari ma tadha bhayen
Dherai maya garthen timi lai
Kina aaja naulo bane
Sabai thaha chha timi lai
Kasari ma tadha bhayen
Dherai maya garthen timi lai
Kina aaja naulo bane
Yo maan kahan khusi chha
Timi lai aru le chhunda
Kina tyasai gali garchhau
Badhyata ma rada hunda
Ma kahile hanse ko thian
Timi mero samu runda
Kina tyasai gali garchhau
Badhyata ma rada hunda
Hansera boli deau
Kahile kahin bheta hunda
Kina tya sai aankha tarchhau
Badhyata ma rada hunda
Ma kahile hanse ko thian