Ma Marera Timi by Sabin Limbu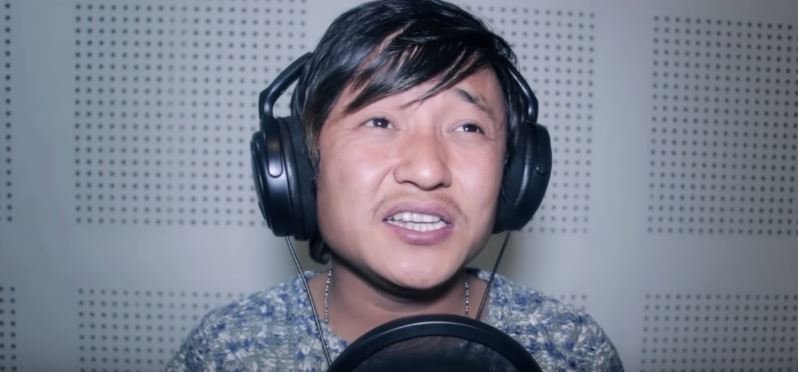 Ma Marera Timi is a New Aadhunik Nepali sentimental pop song from Album "UTSAB". Ma Marera Timi is a Nepali song by Sabin Limbu which was edited by Raaz Kumar. This music video is just a simple recording version during the recording of the song.
The music of this song as well as lyrics was given by Uttam Bhandari. As we all know that we are born for die. Robert A. Heinlein said that Love is that condition in which the happiness of another person is essential to your own. In sameway, Sabin Limbu can die for his lover happiness if she want. This video was cinematographed by Paasang Sherpa.
The music video is released officially online by SongsNepal via Youtube. Hope that you will enjoy this Melodious pop Song Ma Marera Timi.

Here is the lyrics for the song:
Ma marera timi
Khusi hunchau bhane

Ma marera timi
Khusi hunchau bhane
Ma ta hasi hasi
Mari dinchu ani
Ma ta hasi hasi
Mari dinchu ani
hoo
k k vo
hoo
k k vo
Duedinako yo
Jindagani ma
Duedinako yo
Jindagani ma…

Maya launu chokho
Samjhi jiwan sathi

Maya launu chokho
Samjhi jiwan sathi
Nadinu hai dhukha
Maya lae pachi
Afai hita paya
Maya bata dhoka
Hola kati kati
Maya samjhi roka
Hola kati kati
Maya samjhi roka
hoo
k k vo
hoo
k k vo
Duedinako yo
Jindagani ma
Duedinako yo
Jindagani ma…

Dherai din vo aja
Yo mann roe racha

Dherai din vo aja
Yo mann roe racha
Nata sakchu bhuna
Yada ae rahancha
Kasto chitko pani
Hudo po rayacha
Malae dhoka de
Antai maya laecha
Malae dhoka de
Antai maya laecha
hoo
k k vo
hoo
k k vo
Duedina ko yo
Jindagani ma
Duedina ko yo
Jindagani ma

Ma marera timi
Khusi hunchau bhane

Ma marera timi
Khusi hunchau bhane
Ma ta hasi hasi
Mari dinchu ani
Ma ta hasi hasi
Mari dinchu ani
hoo
k k vo
hoo
k k vo
Duedina ko yo
Jindagani ma
Duedina ko yo
Jindagani ma…